A Seattle Light Rail Station Improves Commuter Access
The latest station in Seattle Sound Transit's Link light rail system—the country's first major carbon-free rail network—is poised to provide a new level of accessibility to the city's burgeoning population. The U District station, located west of the University of Washington campus and designed by Seattle-based LMN Architects in collaboration with McMillen Jacobs Associates, is the first of three stops on the recently opened 4.3-mile extension of Link light rail.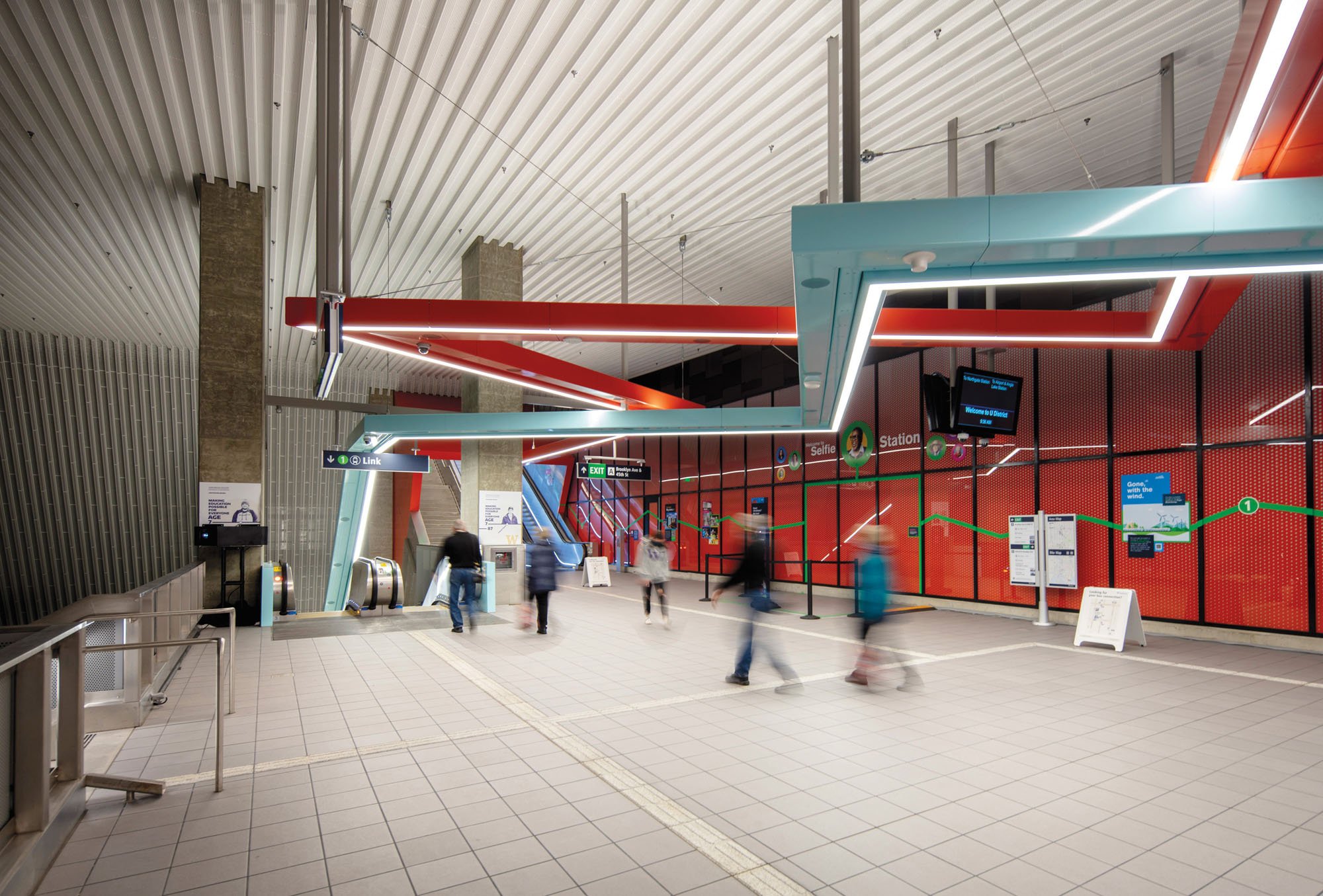 Also Read: Buro Happold's SE 2050 commitment calls for zero embodied carbon in all future projects.
The 105,000-square-foot station connects two pedestrian-friendly entrances to the neighbourhood's rapid growth. On-foot commuters are welcomed by landscaping, seat walls, and widened sidewalks, while bicycle storage in entrance lobbies connects to newly improved district bike lanes.
To minimise visual clutter on the inside, the designers used soft white corrugated and perforated metal ceilings, canted walls to conceal back-of-house functions, and zigzagging aluminium armatures to conceal lighting, speakers, and other systems. The conduits double as wayfinding, with powder blue directing passengers south and red-orange directing passengers north.
Also Read: Architects Paritzki and Liani built a triangular white stone house.
It was "critical that this station be inclusive of the entire community, not just the university," explains Mark Reddington, LMN design partner. "As a result, we had to create two new colours that had never been seen before." The scheme has developed into a sort of neighbourhood regalia, with businesses adopting the blue and orange colour scheme for street furniture, for example.
The expansive open volume is punctuated by an intermediary landing that hovers above the platforms and connects them via an open stairwell and a pair of colour-coded escalators. Lead Pencil Studio's video artwork confronts the platforms, helping to humanise and dignify the underground space.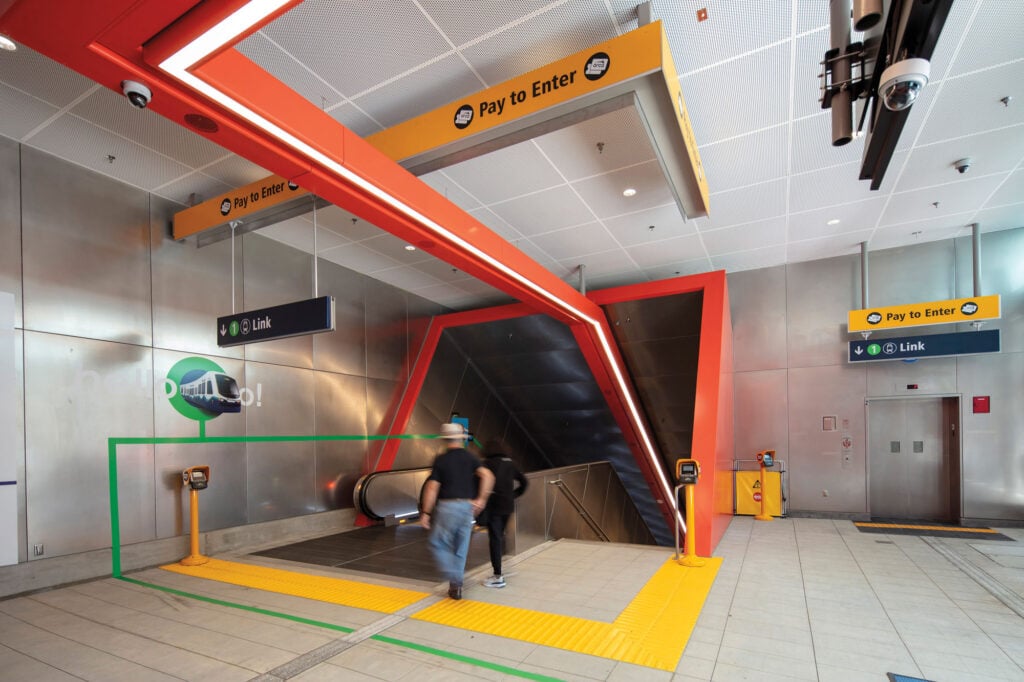 Also Read: Homes With Lush Indoor Trees That Add To The Peace
According to Sound Transit, the new line is expected to carry more than 49,000 passengers daily by the end of the year, and a future high-rise transit-oriented development is planned atop the station.
"It's a noble endeavour to help make this a first-class experience for everyone," Reddington says.
---
Written By Tannu Sharma | Subscribe To Our Telegram Channel To Get Latest Updates And Don't Forget To Follow Our Social Media Handles Facebook | Instagram | LinkedIn | Twitter. To Get the Latest Updates From Arco Unico