Aga Khan Palace: A Majestic Monument For India's Freedom
The magnificent Aga Khan Palace in Pune stands as a glorious testament to history, heritage, and architecture, with a legacy of more than 125 years. At the same time, its significance in the country's liberation movement places it among the most significant landmarks in modern Indian history. The palace was once a prison where Mahatma Gandhi and other prominent freedom fighters were imprisoned. It is now the headquarters of the Gandhi National Memorial Society and a popular tourist destination in Pune.
Aga Khan Palace: History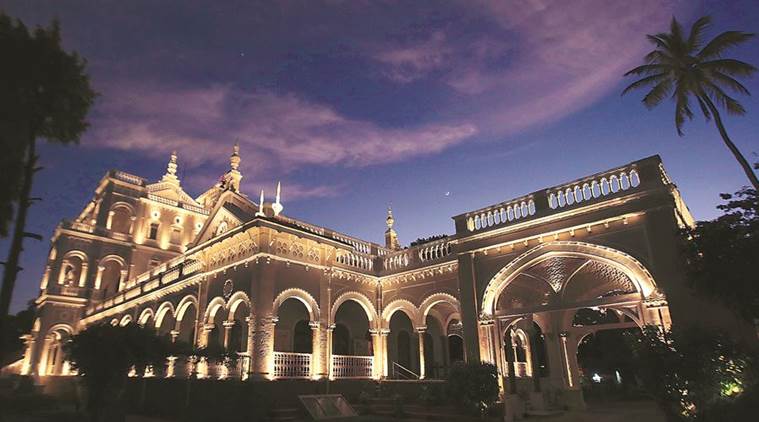 The palace was pivotal in India's war for independence. Mahatma Gandhi was arrested by British agents shortly after launching the Quit India Movement on August 8, 1942, and transported to this palace in Pune on August 10, 1942, to be imprisoned. He was accompanied by Kasturba Gandhi, Mahadevbhai Desai, Sarojini Naidu, Pyarelal Nayar, and Dr. Sushila Nayar, as well as his personal secretary Mahadevbhai Desai. Gandhiji and his associates were imprisoned in this palace for nearly two years before being liberated on May 6, 1944. Mahadev Desai and Kasturba Gandhi both died within the royal grounds during this time. In 1969, Prince Karim El Hussenim Aga Khan IV gave the palace to the Gandhi Smarak Samiti to show his respect towards Mahatma Gandhi.
Aga Khan Palace: Architecture
The palace is recognised for its beautiful Islamic style architecture and is located inside a wide campus. It is situated on a 19-acre plot of land with extensive, well-kept lawns. The main building is 7 acres in size and features five massive halls. The palace's Italian-style arches are one of its most recognisable features. A 2.5-meter-wide corridor encircles the entire area.
The Aga Khan Palace is now a tribute to Gandhiji and his teachings, as well as one of Pune's most important historical sites. Within the palace grounds are the samadhis (tombs) of Kasturba Gandhi and Mahadevbhai Desai. There is also a samadhi dedicated to Mahatma Gandhi, which houses his ashes.
---
Written By Ankit Lad | Subscribe To Our Telegram Channel To Get Latest Updates And Don't Forget To Follow Our Social Media Handles Facebook | Instagram | LinkedIn | Twitter. To Get the Latest Updates From Arco Unico