The Charminar And It's Cultural Influence On Society
They say that a name is an accurate representation of one's identity. The following is fairly true for this historical monument: The Charminar. The name itself spells a charm and does manage to live up to its identity. It's history also happens to be just as fascinating. The Charminar is a massive arch built by Mohammed Quli Qutab Shah, in 1591 to commemorate the end of the plague in the city. The symbol of the city, the Charminar, is an impressive square monument with four minarets. The arch is illuminated daily in the evening and brightens up its surroundings, creating a truly memorable experience for its viewers.
Architectural Observations, Construction And Interior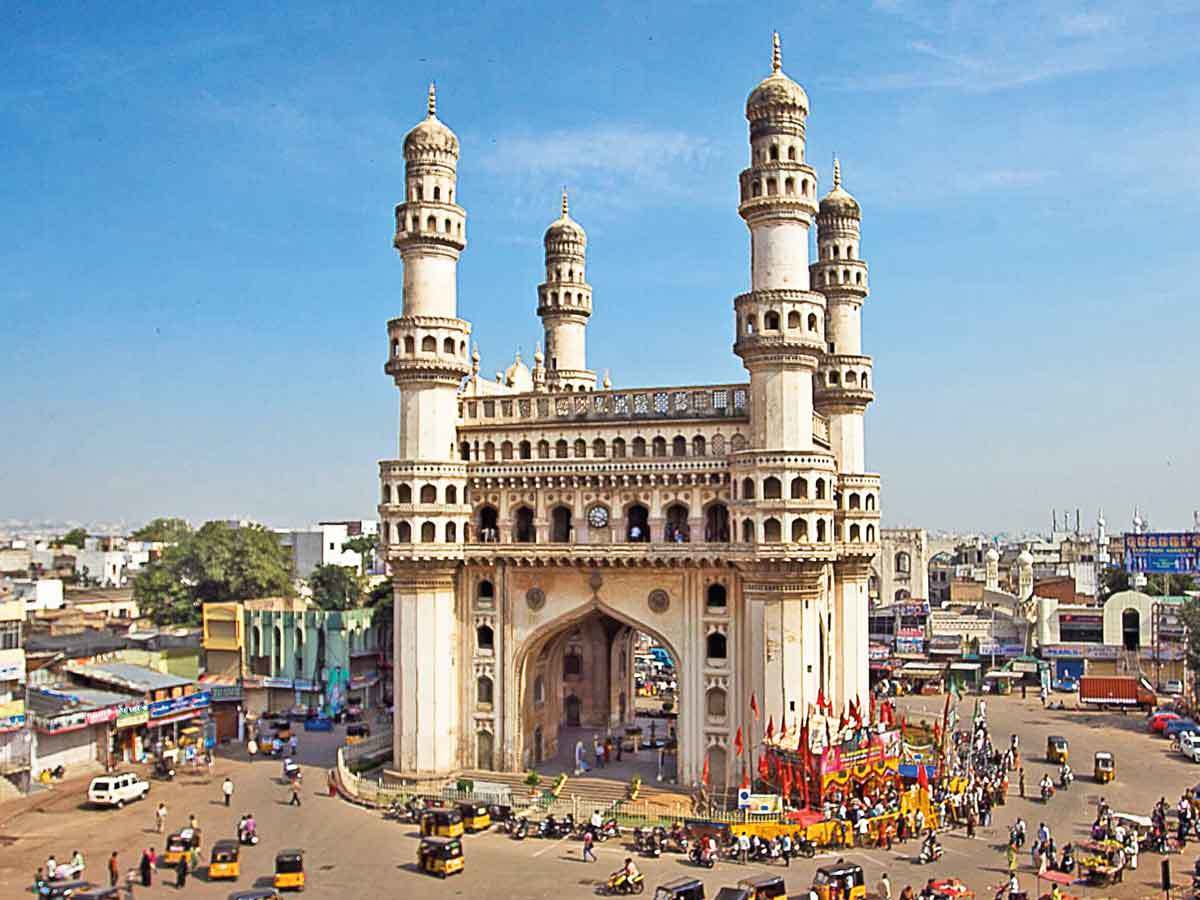 The monument is a stunning granite square structure with four majestic arches facing North, South, East, and West. Two stories of rooms and a gallery of archways are supported by these arches. A minaret rises to a height of 24 metres at each corner of the square structure, making the edifice about 54 metres tall. The term 'Charminar' comes from the four (char) minarets (minar) that make up the structure.
Culture And Surroundings around Charminar
It's fascinating to observe the surroundings of this beautiful monument and how it's aged with time. It acts as a constant reminder and a toggle between the past, and the present. The famous landmarks include Lad Bazaar and the infamous Nizamia Unani Hospital. Fairly distanced from the railway station (7 km) and the Bus Depot (5 km), the Charminar is easily accessible to all the sections of the city and society. In a way, the monument symbolises the city in which it resides: Laid back, ancient and rich in culture.
Other Famous Landmarks
On the western side of the second level is a mosque, the dome of which may be seen from the road if one stands far enough away. The roof of the Charminar provides a wonderful perspective of the city, mainly due to excessive overcrowding in the minarets, only tourists with special authorization from the Archaeological Services.
---
Written By Ankit Lad | Subscribe To Our Telegram Channel To Get Latest Updates And Don't Forget To Follow Our Social Media Handles Facebook | Instagram | LinkedIn | Twitter. To Get the Latest Updates From Arco Unico