Alibag: This Studio Is Half-Interior And Half-External, Is Surrounded By Greenery.
In the quiet district of Awas, Alibag, a pavilion and a cocoon of trees surrounds it, mixing with the environment. The shell is both vernacular and trendy in form and is detached in function. The Shell started as a design studio and has since become a design laboratory, a community pavilion and a research centre. Puran Kumar, founder and principal architect of Studio PKA, based in Bombay, said "The unique location in Alibag allows research fields to be found and documented and engage in local and traditional practises. The project team consists of Noel Woodward and Niharika Sunil, as well as Kumar.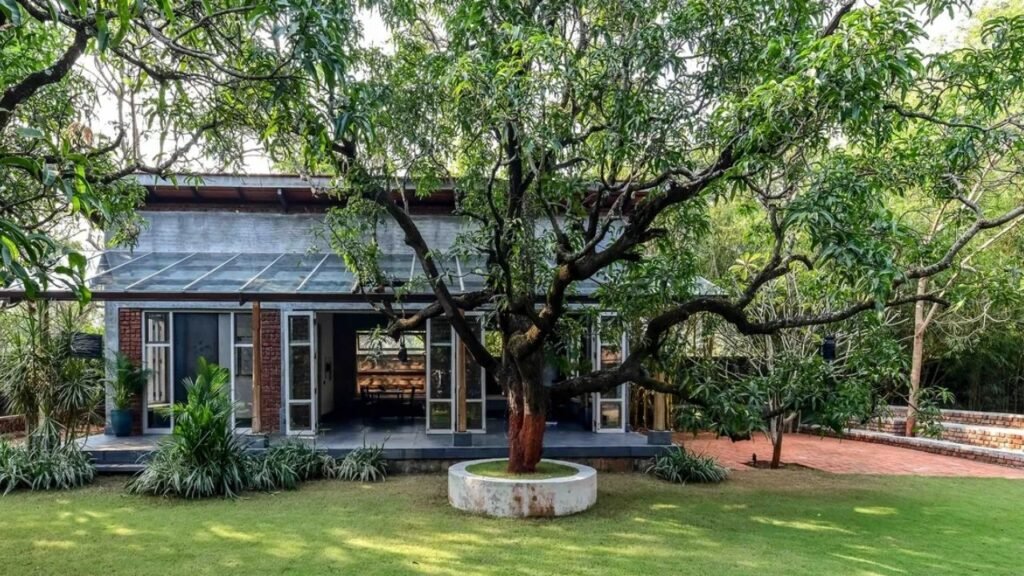 City and country is linked by the Urban-Rural Bridge.
The Mango House, a nice residential cottage planned and completed with Studio PKA, was synonymous with the place before Kumar had even imagined or thought of The Shell. "The structure is a spiritual extension of Mango House," says Kumar, "but it works separately." "We believe the design laboratory will enable us to push the boundaries and go beyond our work in the City by experimenting and exploring research, product design, graphics and presentation of new narrative, and workshops and seminars. It will also offer insights into how to incorporate village products into urban planning."
The Three Domains
The Shell consists of three main rooms: a closed enclave with service block that is ideal for indoor workshops, seminars and residences, a semi-open gallery for events, exhibitions and talks, an interior-external sanctuary and an open-to-ski pavilion for workshops, seminars and performances. Kumar's long-standing environmental attitude reflects the range of materials. "The Shell responds by balancing interior and open spaces in its surroundings, with fenestrations on all sides, which permit transparency and air flow, and with gentle sloping roofs which characterise semi-open and closed spaces," said Kumar.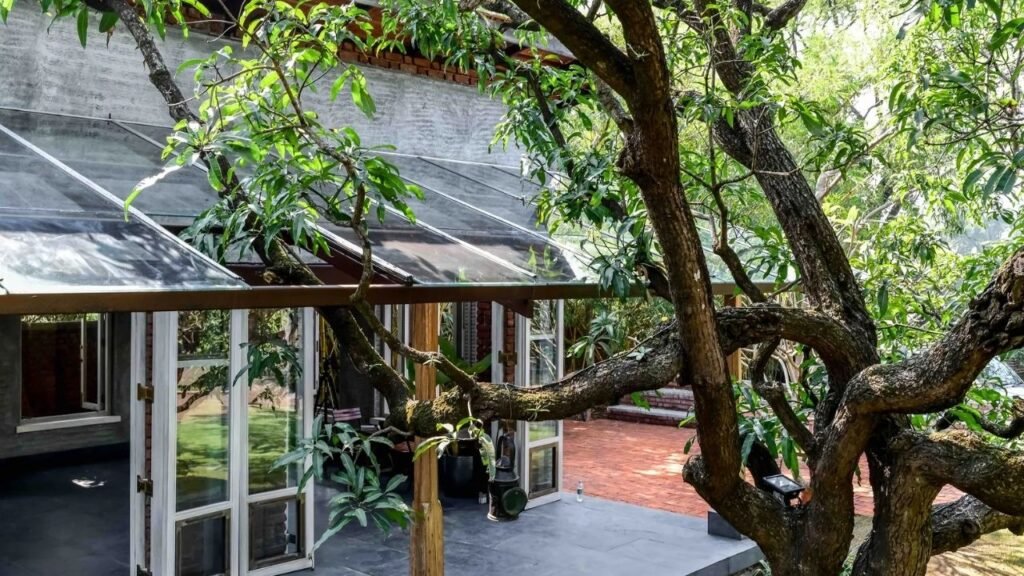 The enclave enclave enclave enclave enclave enclave enclave enclave en Kumar's agrarian palette was made of natural and earthy elements alluding to the surrounding village, and it served as a good setting for the interior world of 1,000 square metres. Kadappa stone was lifted in the floors and exposed brick against grey plaster.
---
Written By Mahak Jain | Subscribe To Our Telegram Channel To Get Latest Updates And Don't Forget To Follow Our Social Media Handles Facebook | Instagram | LinkedIn | Twitter. To Get the Latest Updates From Arco Unico