BAAG's Rodney House In Buenos Aires, Argentina
Architecture firm based in Buenos Aires BAAG has finished a private mansion with light vaults that serve as dwelling quarters. The 120-square-meter area, known as Casa Rodney or Rodney House, is located in the hamlet of Villa Elisa, which is part of the city of La Plata, 15 kilometres from its centre and 45 kilometres from Buenos Aires, Argentina. The property is on a sliver of land where the urban fabric isn't yet integrated and municipal services and infrastructures are still being built. Two systems are in charge of the project. The first is a succession of light vaults supported by Y-shaped reinforced concrete beams that are meant to accommodate the vaults' curvatures.
Mediating Between The House And Landscape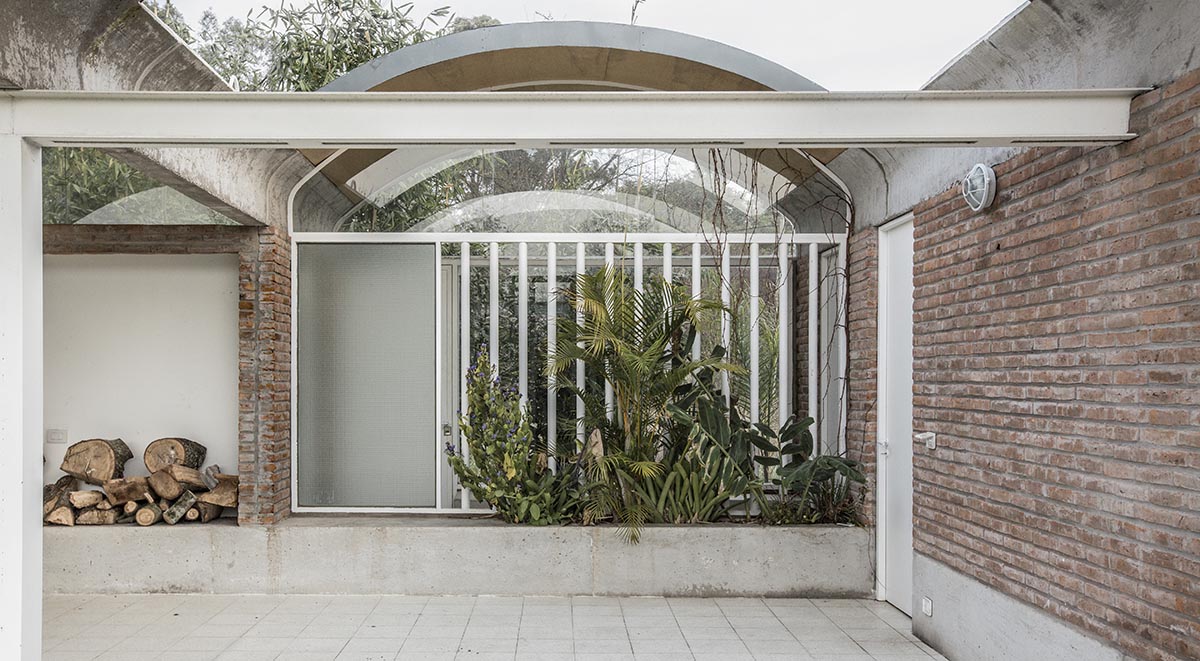 The rooms are defined by the modulation of the vaults. The bedroom is in the first vault, near to a water patio. In direct proximity to the garden and entrance, the following two vaults make up the living room and kitchen space. The gallery space is divided into two vaults, each with a dematerialised roof that creates diverse shadows and filters. The desk is located in the last vaulted enclosure, which is secluded from public use by a brick wall.
Main Aim Of The Rodney House And The Scale
The project's goal is to mediate the spaces at various scales. The access is configured by a succession of brick barriers that provide a route that, when combined with the existing lime trees, allows for a gentle entrance by functioning as transition elements. The baseboards, walls, and vault sequences create and organise the spaces from the inside, allowing varying degrees of use and privacy. The home grows between the horizontal mediations and the two formal systems, closing in on one side and expanding out to the north, creating its own enclosure and inner landscape.
---
Written By Ankit Lad | Subscribe To Our Telegram Channel To Get Latest Updates And Don't Forget To Follow Our Social Media Handles Facebook | Instagram | LinkedIn | Twitter. To Get the Latest Updates From Arco Unico