Haji Ali Dargah- The Best Heritage Mosque In Mumbai
The Haji Ali Dargah is a mosque in Mumbai that houses the mortal remains of Pir Haji Ali Shah Bukhari, a Sufi saint from the 15th century. The dargah seems like a mirage floating on water against the backdrop of the gorgeous Arabian Sea. It is located on a small island off the coast of Worli in Mumbai and is visited by devotees and vacationers all year. It is well-known for its religious significance.
The Qawalli, or devotional melodies recited here in praise of the Almighty, is one of the main attractions of the dargah. During the Qawalli sessions, the venue transforms into a haven of peace and serenity. Attending the Qawalli at Haji Ali Dargah is an unforgettable event that you should not miss if you visit this site and you should add it to your to do list as soon as possible.
Haji Ali Dargah Architecture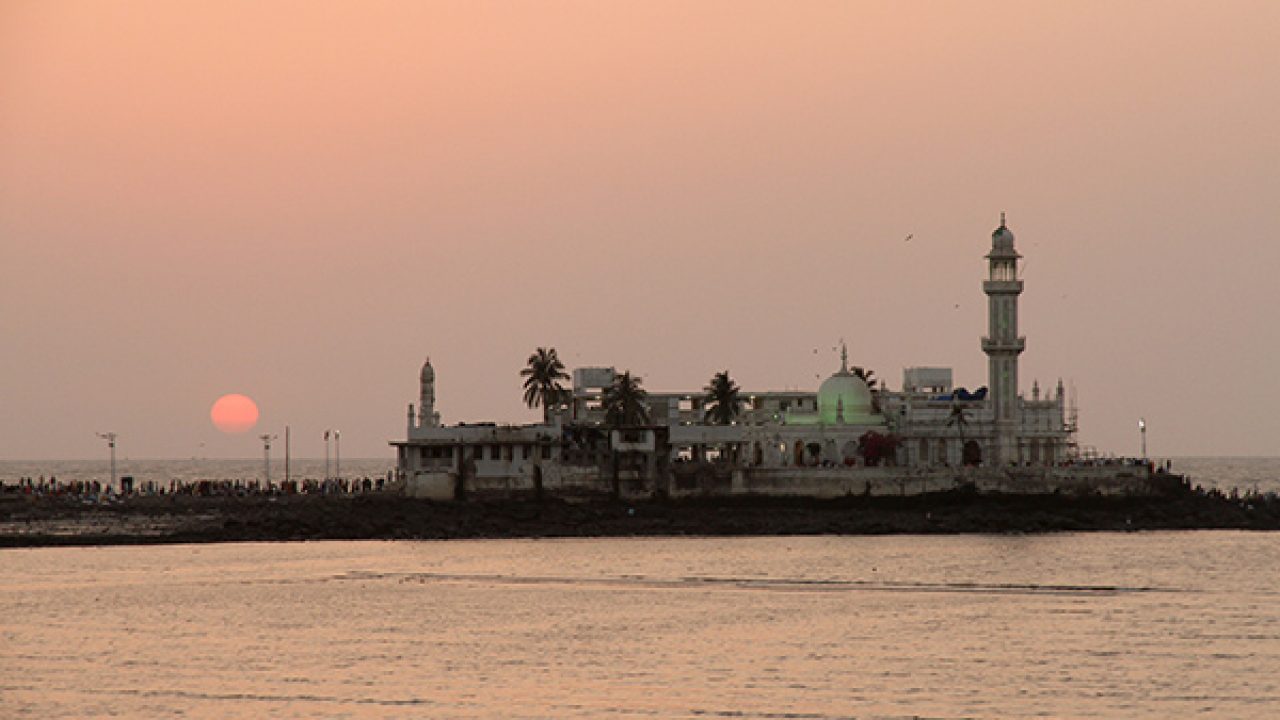 The Haji Ali Dargah is as old as 700 years and it's maintenance is of the highest quality. Heavily inspired by Indo-Islamic designs and patterns, it remains connected to the mainland through a narrow causeway that is about a kilometer long. It covers a sprawling 4500 kms in area and heights in at 85 feet. The courtyard and the main structure are made entirely of pristine white marble. A huge central dome and four tiny spires in each corner complete the structure. The saint's tomb is housed within this shrine and is draped in a green and crimson brocade sheet. The marble pillars inside the shrine's main hall, on which Allah's ninety-nine names are etched, are adorned with coloured glassware.
Throughout the twentieth century, the dargah was significantly rebuilt, and various new structures were added to the compound. The old sanatorium was replaced with a new one, and a pathway leading to the dargah was erected. Women have been allowed to access the temple since November 2016, when it was previously prohibited.
Lesser-known Facts About The Haji Ali Dargah
The dargah is open for around sixteen hours a day, however it is only accessible during low tide. The dargah was unaffected by the enormous storms that wreaked havoc on Mumbai in 1949 and 2005, nor by the torrential floods that wreaked havoc on the city. Every evening, the dargah is lit up, giving you the stunning sight of an illuminated edifice that is surrounded by the dark sea extending beyond it. Every year, Urs or the death anniversary of the saint is observed with much fervour here.
---
Written By Ankit Lad | Subscribe To Our Telegram Channel To Get Latest Updates And Don't Forget To Follow Our Social Media Handles Facebook | Instagram | LinkedIn | Twitter. To Get the Latest Updates From Arco Unico