Hawa Mahal: A Stunning Palace Encapsulating Culture
Hawa Mahal is undoubtedly Jaipur's most famous structure, with a history dating back over 200 years. The palace's unusual construction, which includes 953 windows, makes it one of the most popular tourist attractions in Jaipur. Mainly due to its architectural splendour, a visit to the Hawa Mahal is now one of the most intriguing things to do in Jaipur. The Unit Trust of India has taken up the task of preserving this rare historical edifice and has adopted it. The Archaeological Department of the Government of Rajasthan is in charge of the structure. The palace was refurbished in 2006 at a cost of 4.568 million rupees to give it a new lease on life.
Hawa Mahal Architecture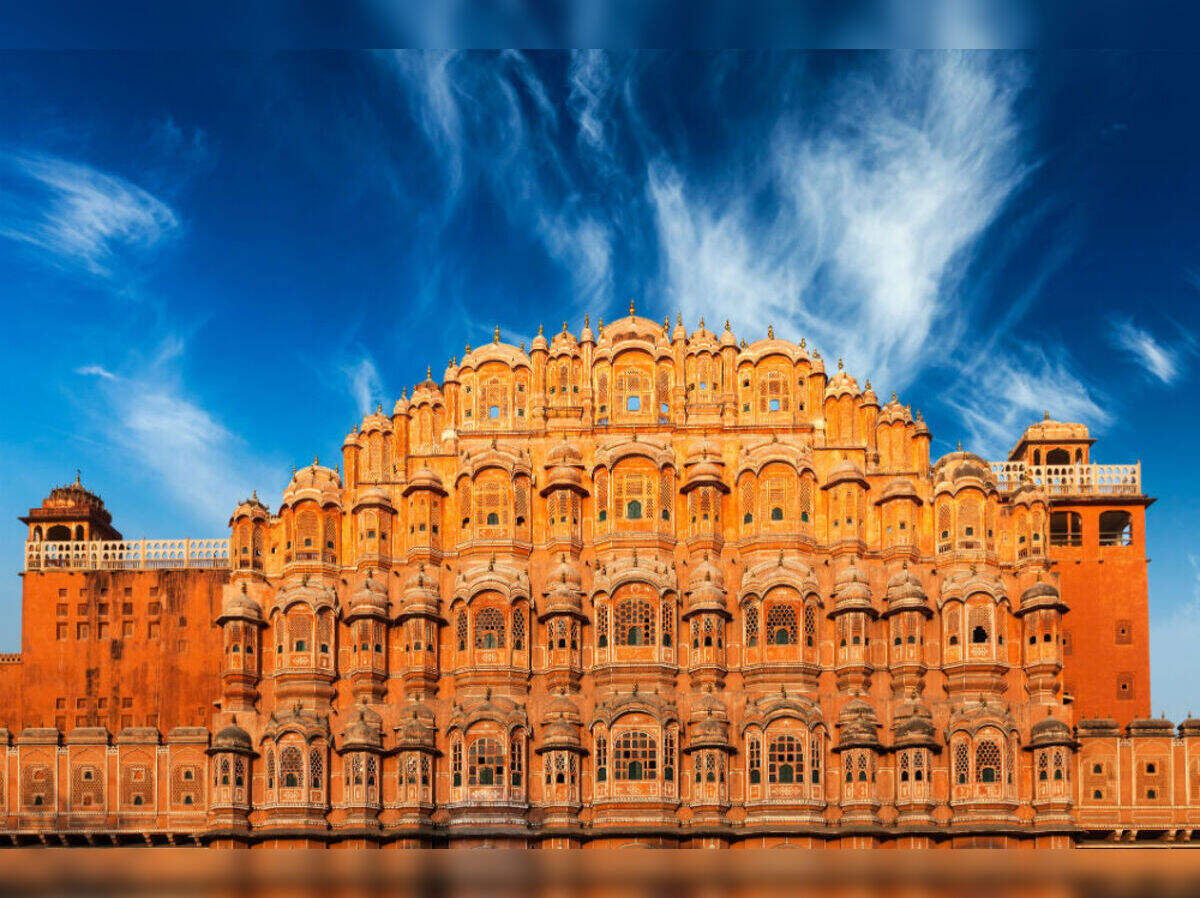 One of the best places to see in Jaipur is the Hawa Mahal, which showcases a magnificent combination of Islamic, Mughal, and Rajput architectural traditions. The rich Rajput style is reflected in the domed canopies, floral designs, lotus embellishments, and fluted pillars. The stone filigree work and extravagant arches, both of which are influenced by the Islamic style of architecture, complement these aspects.
This one-of-a-kind palace has a pyramidal shape and is made of red and pink sandstone. It consists of five floors and reaches a height of 50 feet. The 953 windows on the palace's facade give it a honeycombed hive appearance. The palace has a unique look thanks to the excellent latticework on these windows.
Hawa Mahal: History
Lal Chand Ustad designed this five-story tower as an expansion of the City Palace. Hawa Mahal extends from the City Palace's edge to the women's quarters, or zenana. The Purdah rule was tightly enforced at the time, and Royal Rajpur ladies were not permitted to reveal their faces to outsiders or even appear in public. The palace has 953 windows, allowing them to observe the day-to-day events and festivities on the street below without having to appear in public.
---
Written By Ankit Lad | Subscribe To Our Telegram Channel To Get Latest Updates And Don't Forget To Follow Our Social Media Handles Facebook | Instagram | LinkedIn | Twitter. To Get the Latest Updates From Arco Unico