Raj Ghat: An Elegant Memorial For The Mahatma
Raj Ghat in Delhi is a tranquil and elegant memorial to Mahatma Gandhi, the nation's father. His memorial, like Gandhiji, was a simple yet powerful leader, and its form and design reflect that simplicity. Raj Ghat, on the banks of the Yamuna River, marks the location where he was cremated following his assassination. In addition, the Raj Ghat region has the cremation sites, or samadhis, of several other notable Indian leaders. Mahatma Gandhi is one of those leaders who spent his entire life to ensure that we live in a free country. When you are in Delhi, don't forget to pay homage to the great leader.
Raj Ghat: Architecture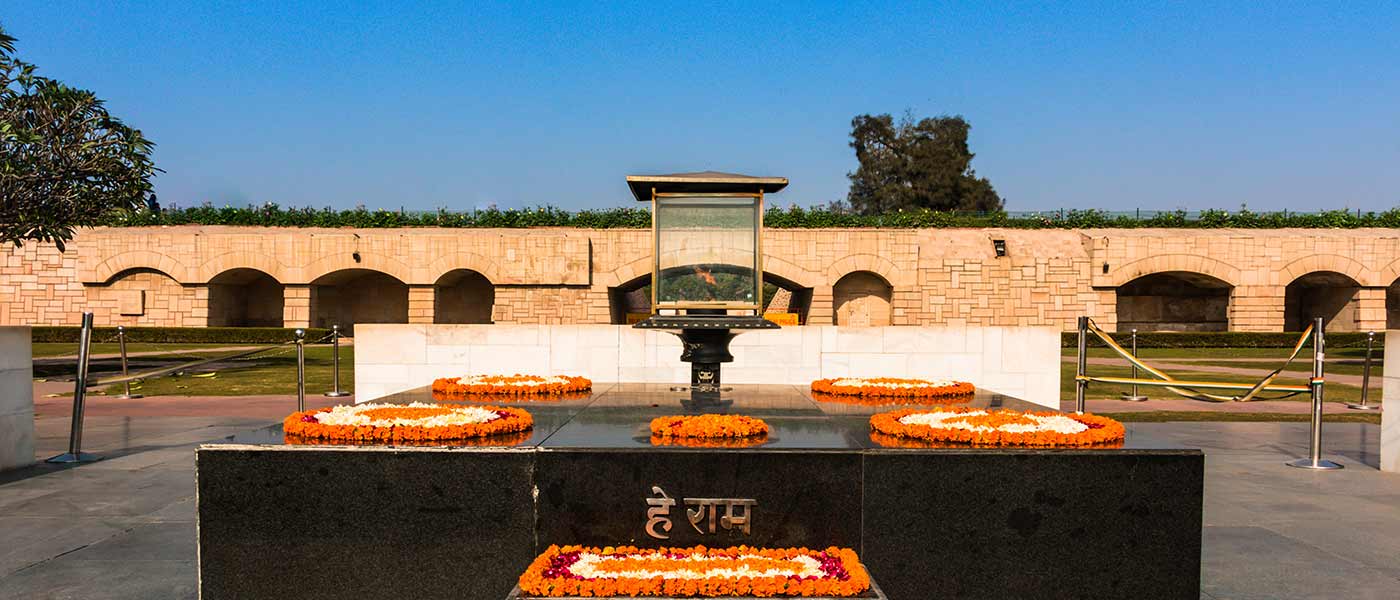 Gandhiji's memorial at Raj Ghat is a black marble square platform. The words "Hey Ram" are carved into the plain building since these were the assassinated leader's final words. An eternal flame contained in a glass frame burns continuously on top of the marble pedestal throughout the day and night. Vanu G. Bhuta built the memorial to reflect Gandhiji's philosophy of simple living and elevated thought.
The memorial, which is enclosed within a walled enclosure, is reached through a stone-paved path. On both sides of the stone pathway are lush green gardens. Alick Percy-Lancaster, the last British national to hold the position of Superintendent of Horticultural Operations under the Government of India, designed the memorial's landscaping.
Raj Ghat: History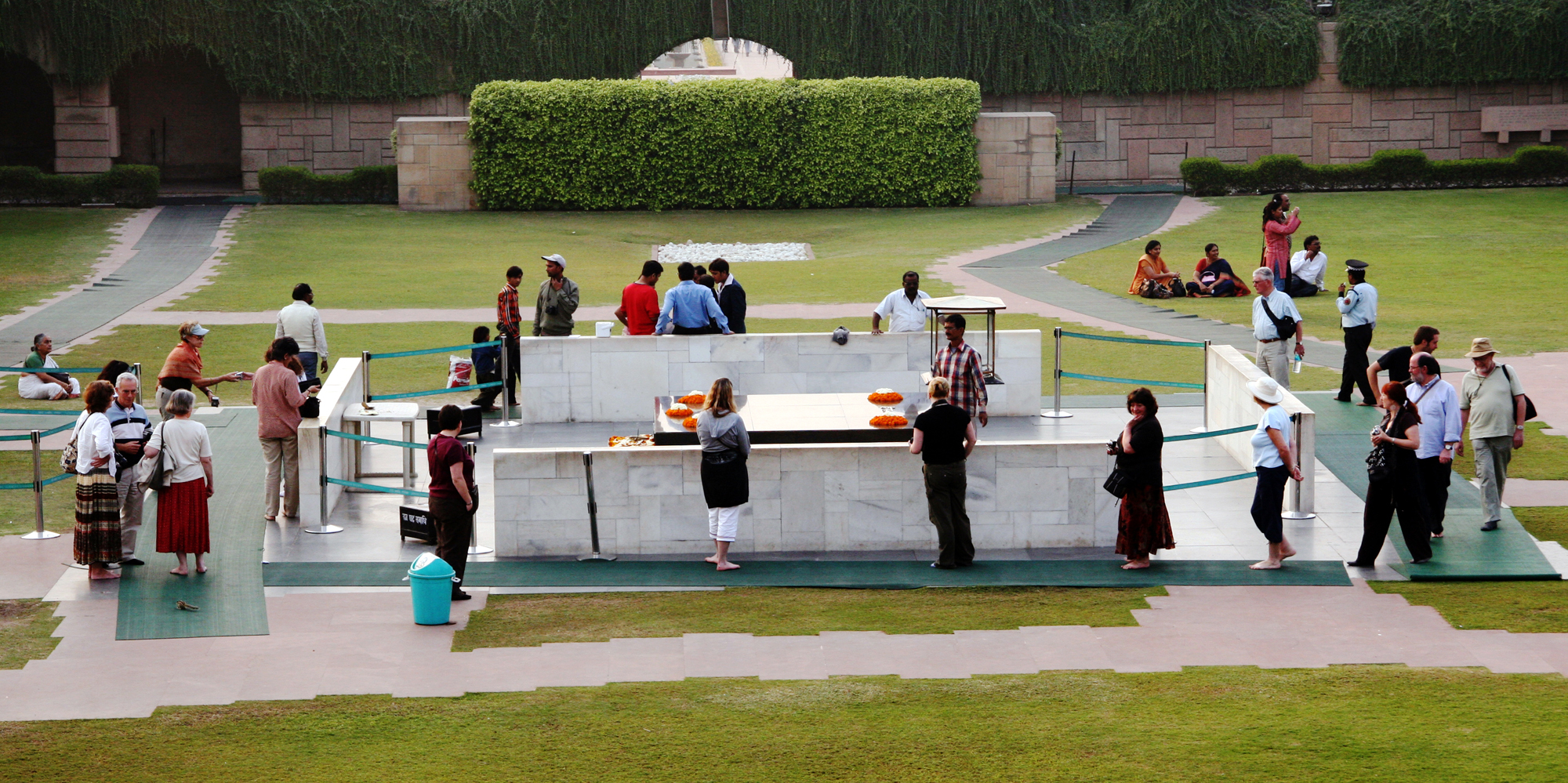 On the 30th of January 1948, Mohandas Karamchand Gandhi, commonly known as Mahatma Gandhi, was assassinated and his body was cremated along the Yamuna. The precise place where Gandhiji was consigned to flames and his death rites were performed is marked by Raj Ghat. In keeping with Gandhiji's philosophy and practise of living a modest life, a simple memorial was erected here.
Raj Ghat Entrance was once the name of a historic gate in the walled city of Delhi known as Shahjahanabad. It began on the west side of the Yamuna River at a location known as Raj Ghat. Raj Ghat was the name given to the place where Gandhiji's memorial was built afterwards.
---
Written By Ankit Lad | Subscribe To Our Telegram Channel To Get Latest Updates And Don't Forget To Follow Our Social Media Handles Facebook | Instagram | LinkedIn | Twitter. To Get the Latest Updates From Arco Unico