Humayun's Tomb: A Mausoleum With Unmatched Grandeur
Humayun's Tomb in Delhi is India's first and only sumptuous mausoleum, as well as the country's first garden tomb. This magnificent 16th-century structure, also known as Maqbara-e-Humayun, resembles a sumptuous palace rather than a tomb. It is one of Delhi's best-preserved cultural structures, evoking Mughal architectural grandeur.
Humayun's Tomb: Architecture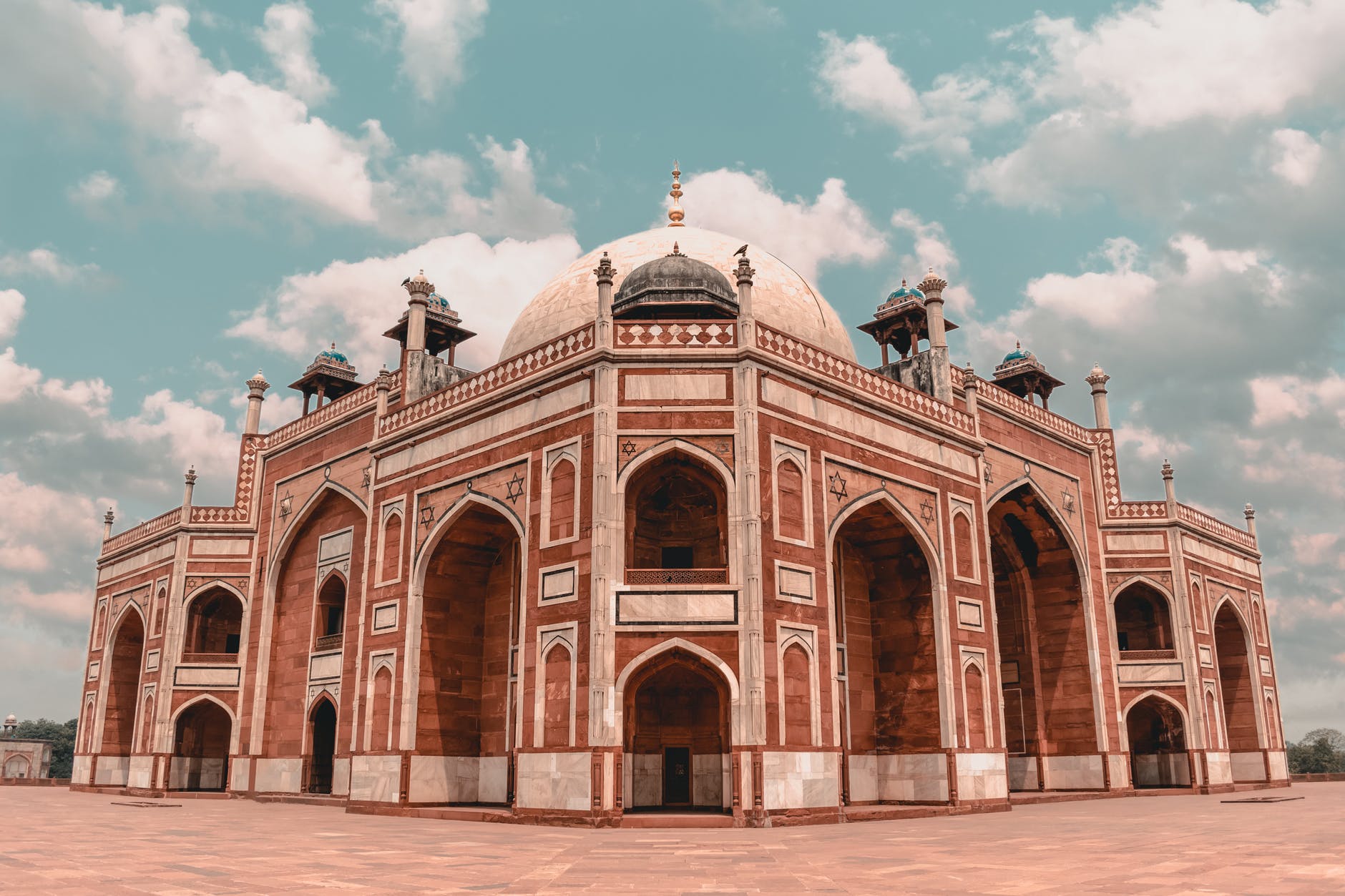 Mirak Mirza Ghiyas, a Persian architect chosen by the Begum herself, constructed the vast burial complex. It is a striking example of Mughal architecture, with aspects of Indian and Persian architecture combined. The massive mausoleum, which stands 154 feet tall and 299 feet wide, is mostly made of red sandstone, with white marble utilised for the double-layered dome. The edifice, which was built as a dynasty mausoleum, includes 124 miniature vaulted chambers within its walls.
The Persian-style garden encircling the tomb construction, Charbagh, is laid out in a quadrilateral pattern. There are paved walks, water channels, a bath room, and a pavilion on the property. There are two tombs within the walled compound.
Humayun's Tomb: History
Emperor Humayun's first wife, Begum Bega nicknamed Haji Begum, erected this beautiful mausoleum along the Yamuna River to honour her husband's memory. Despite the Emperor's death in 1556, the monument's construction did not begin until 1565. The mausoleum and the adjoining Charbagh Garden were finished in 1572, after a seven-year construction period. Given the memorial's splendour, it's no surprise that its construction cost 1.5 million rupees, all of which was carried entirely by Begum Bega.
Humayun's Tomb has been neglected and deteriorated for generations. The lovely gardens that surrounded the monument lost way to food gardens in the 18th century. In 1860, the Charbagh Garden was replaced with an English-style garden after the colonial rulers assumed control of Delhi. The tomb complex was reconstructed with the original gardens on the command of Lord Curzon, the then Viceroy of India, in the early twentieth century.
---
Written By Ankit Lad | Subscribe To Our Telegram Channel To Get Latest Updates And Don't Forget To Follow Our Social Media Handles Facebook | Instagram | LinkedIn | Twitter. To Get the Latest Updates From Arco Unico