LeBron James Innovation Center Blending Modernism With Sport
Nike has launched its new LeBron James Innovation Center, a gigantic 700,000-square-foot research and development facility touted as a place "where the athlete's voice is made tangible." The completed structure, which is located on Nike's almost 300-acre global corporate headquarters just outside of Portland, Oregon, features, among other things, a "reborn" Nike Sport Research Lab (NSRL). The massive complex was designed by Seattle-based Olson Kundig, with Mortenson Construction serving as the project contractor. PLACE, a landscape architectural firm, was hired to design the grounds surrounding Nike World Headquarters' new extension (WHQ). Nike said in 2019 that the new building would be named after LeBron James, the kingly NBA superstar.
Lab Facilities And Other Features In The Innovation Center
The NSRL, which was first established in 1980 thousands of miles away from Beaverton in Exeter, New Hampshire, is five times the size of its predecessor facility located within WHQ's Mia Hamm Building. It features over 800 pieces of testing equipment and 400 motion-capture cameras. The lab facility occupies the full fourth level of the top-heavy structure, which is notably cantilevered. A concrete waffle slab on the underside of the cantilever pays homage to the distinctive waffle pattern featured on the soles of early Nike sneakers.
On the subject of performance, the LeBron James Innovation Center was built by Olson Kundig to be a high-efficiency powerhouse that "embodies the concept of speed, inspired by the high-performance physique and athleticism the brand represents," according to the firm. Simultaneously, the structure treads lightly on the surroundings. The building, which is totally powered by renewable energy, has a 908-panel rooftop solar array and a slew of water- and energy-saving features.
NBA Basketball Court Capturing The Athlete's Attention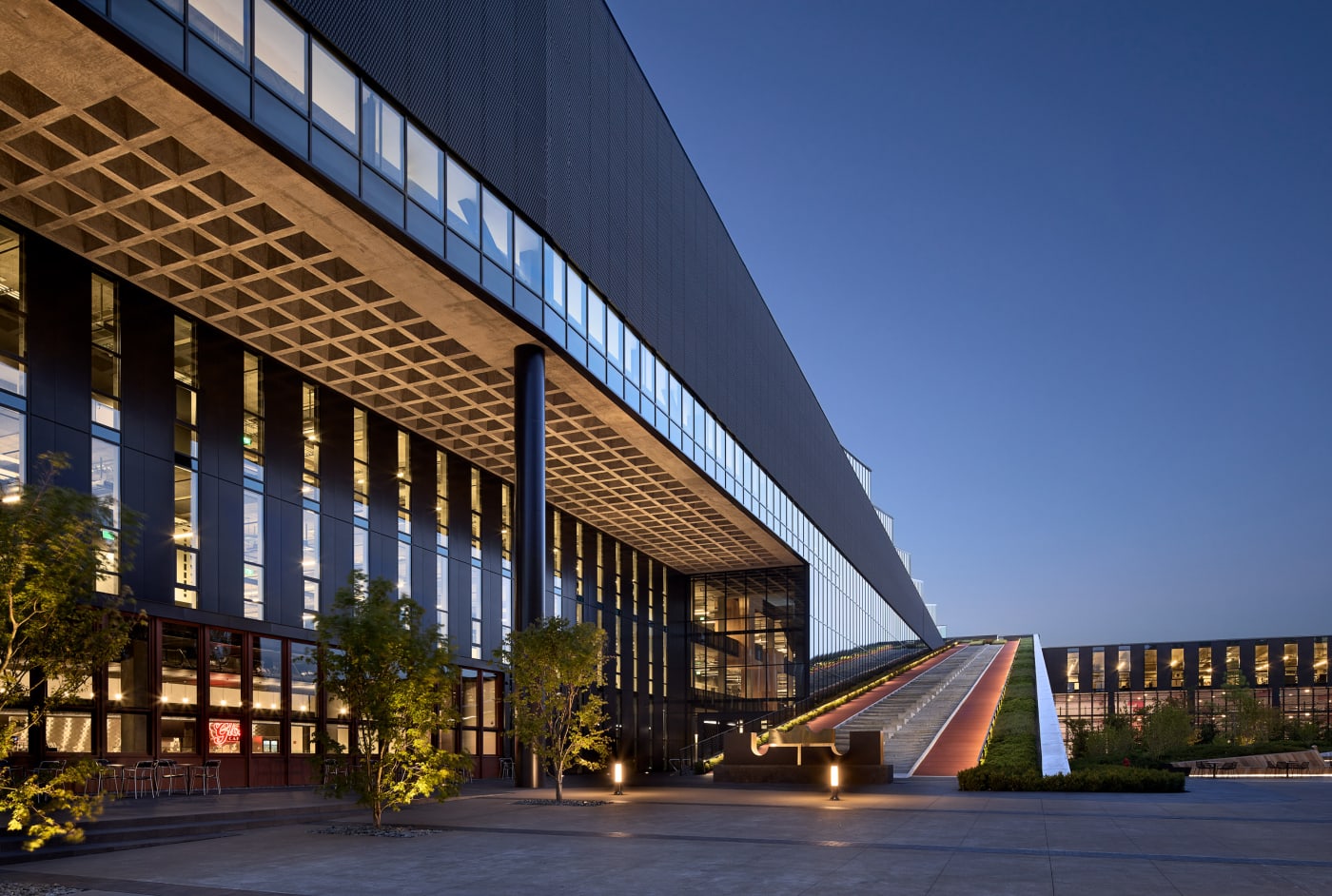 An NBA regulation-sized basketball court, a 200-meter endurance track, an artificial turf training pitch, and a 100-meter straightaway join the NSRL at the LeBron James Innovation Center, which is organised around an open central atrium meant to foster collaboration. All are "in service of capturing athletes in motion at full speed," according to Nike. A series of four advanced environment chambers are also used to assess sports performance in a variety of climates.
---
Written By Ankit Lad | Subscribe To Our Telegram Channel To Get Latest Updates And Don't Forget To Follow Our Social Media Handles Facebook | Instagram | LinkedIn | Twitter. To Get the Latest Updates From Arco Unico