Monte Albán: The Impressive Ruins Of Oaxaca
The Main Plaza, which measures approximately 300 metres by 200 metres, is the majestic heart of Monte Albán. The primary civic-ceremonial and elite-residential structures on the site are placed around it or nearby. Alfonso Caso and his colleagues have examined and restored the majority of them.
Large platforms, accessible from the plaza through colossal staircases, divide the Main Plaza to the north and south. The plaza is similarly surrounded on its eastern and western sides by a series of smaller platform mounds, on which temples and elite dwellings once stood, as well as one of two ball courts known to have existed at the location.
The Architecture Of Monte Albán Is Fascinating To Observe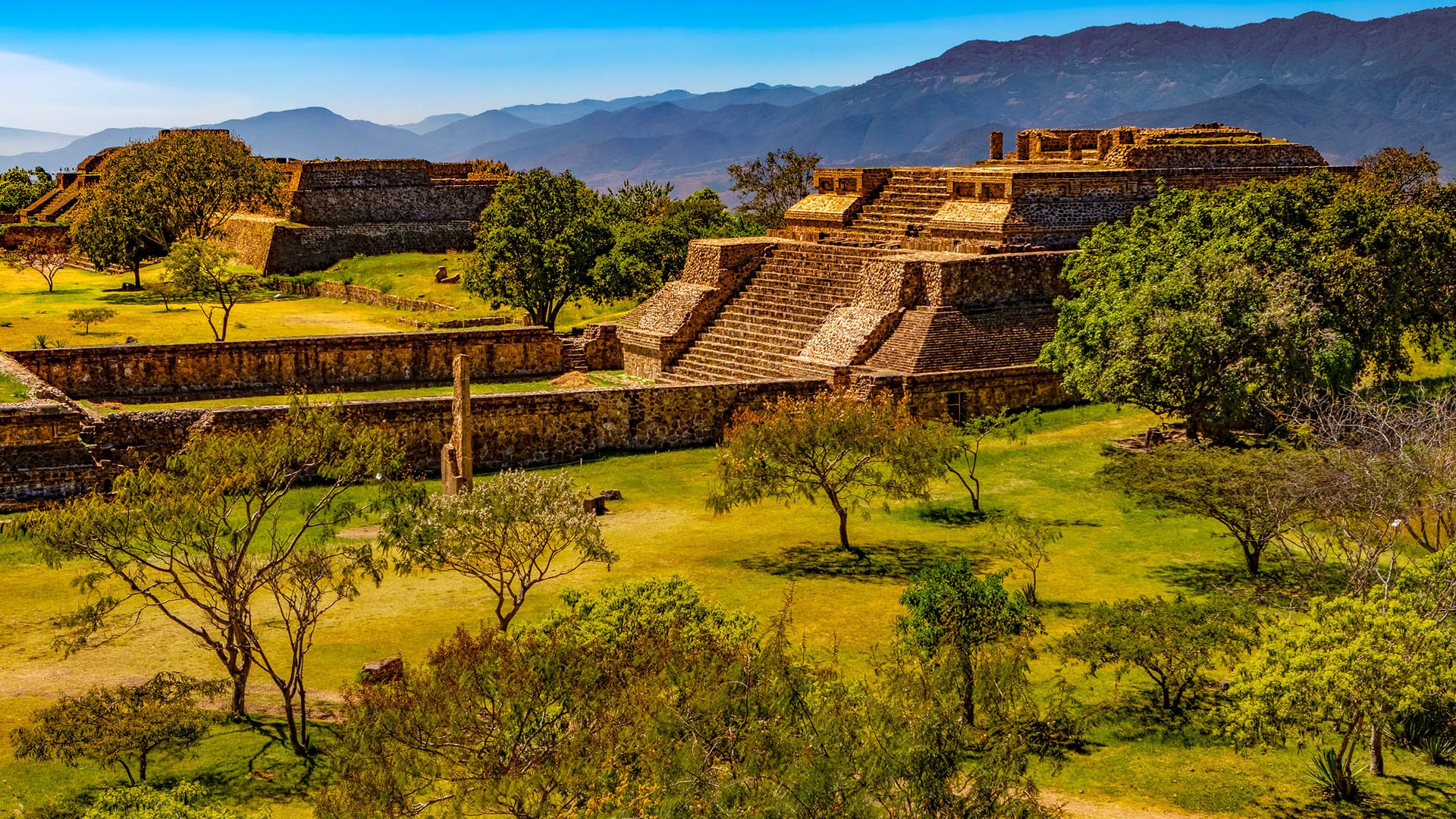 The layout of Monte Albán plaza was not particularly concerned with symmetry. The plaza seems to be a rectangle without actually being one, despite the fact that the angles within it are not precise 90-degree corners. Because the distances between the structures vary widely from building to building, the structures are not laid out in a symmetrical manner. As Monte Albán grew, the orientation methods utilised in construction altered. On the western side of the plaza, early structures are rotated south of east, whereas later structures are more aligned with the cardinal directions.
Research History Of The Monument
The spectacular ruins of Monte Albán, visible from anywhere in the middle part of the Valley of Oaxaca, drew visitors and explorers throughout the colonial and modern ages. Guillermo Dupaix researched the site in the early nineteenth century CE, J. M. Garca published a description of the site in 1859, and A. F. Bandelier visited the site in the 1890s and published more details. In 1902, Leopoldo Batres, then General Inspector of Monuments for the Mexican government under Porfirio Diaz, performed the first comprehensive archaeological investigation of the site.
Large-scale scientific excavations were not carried out until 1931, under the supervision of Mexican archaeologist Alfonso Caso. Eulalia Guzmán aided in the excavation of Tomb 7 in 1933. Caso and his colleagues Ignacio Bernal and Jorge Acosta excavated huge sections of the site's magnificent core during the next eighteen years. Much of what can be seen today in public locations was repaired at the time.
---
Written By Ankit Lad | Subscribe To Our Telegram Channel To Get Latest Updates And Don't Forget To Follow Our Social Media Handles Facebook | Instagram | LinkedIn | Twitter. To Get the Latest Updates From Arco Unico