The Temple Of Bacchus: Imperial Architecture At It's Best
The Temple of Bacchus is located in Lebanon and is major part of the Baalbek temple complex. The temple was designated as a UNESCO World Heritage Site in 1984 and is regarded an exceptional archaeological and architectural site of Imperial Roman Architecture. This Bacchus monument is one of the most well-preserved and impressive Roman temple remains. Its exact age is unclear, although its ornate decoration dates from the second century CE.
Architecture Of The Temple
The temple measures around 66 metres long, 35 metres broad, and 31 metres high. The temple is located on a podium with an East-West axis. A colonnade of forty-two unfluted Corinthian columns with Ionic bases adorns the outer wall, nineteen of which remain intact. There are eight columns on each end and fifteen on each side, with a total height of about 20 metres (66 feet). These were most likely built in a raw state before being rounded, polished, and adorned in place. The columns support an ornately carved entablature that features a three-banded frieze with alternating bulls and lions, as well as a cornice with geometric and floral motifs.
The entryway was preserved as late as the 16th century, but the lintel's keystone had slid 2 feet due to the 1759 earthquakes, and a rough masonry column was constructed to support it in the 1860s or '70s. The earthquakes also caused damage to the region around the soffit's famous eagle inscription, which was completely obscured by the keystone's supporting column. The structure of this temple, as well as the Temple of Jupiter, is depicted on some antique Roman coins.
History Of The Temple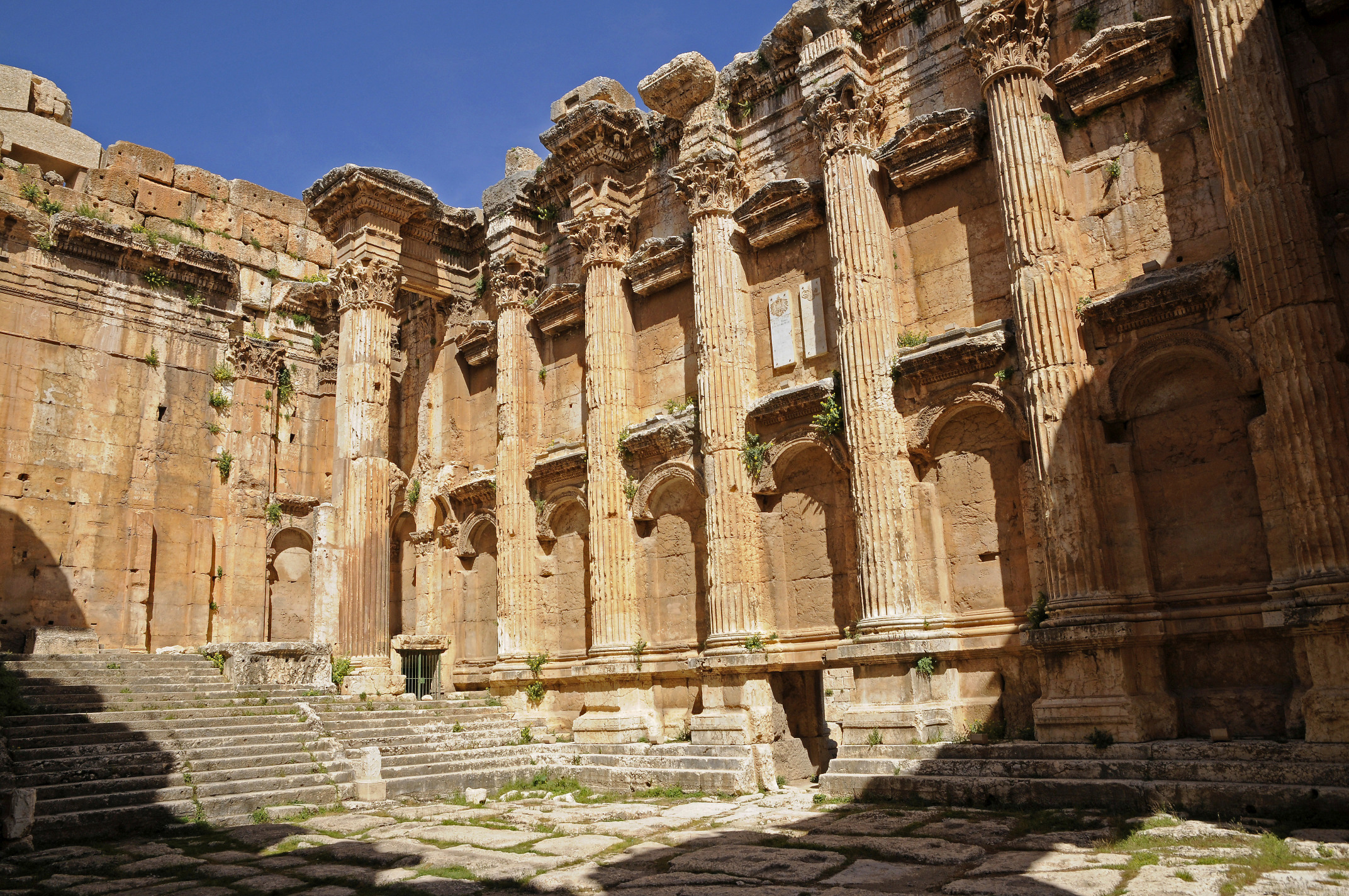 Antoninus Pius, the Roman Emperor, is thought to have commissioned the temple. The site was unknown until a 4th-century Greek occupation, by which time the temple had most likely been closed due to paganism's persecution in the late Roman Empire. The Temple of Bacchus may have been protected by the rubble of the remainder of the site's remains when the complex fell into disrepair.
This was not declared official until 1898-1903, when a German expedition unearthed two of the great temples and began reconstruction work on the site. The State of Greater Lebanon was established in 1920, and the Lebanese government ordered that the site be protected and repaired.
---
Written By Ankit Lad | Subscribe To Our Telegram Channel To Get Latest Updates And Don't Forget To Follow Our Social Media Handles Facebook | Instagram | LinkedIn | Twitter. To Get the Latest Updates From Arco Unico