Musée Yves Saint Laurent In Marrakech: Culture To The World
The Musée Yves Saint Laurent Marrakech (mYSLm) debuted in autumn 2017 and is dedicated to the work of the iconic French fashion designer. It holds a significant portion of the Fondation Pierre Bergé – Yves Saint Laurent's vast collection, which includes 5,000 garments, 15,000 haute couture accessories, and tens of thousands of sketches and other things.
The Design And Structure Of Musée Yves Saint Laurent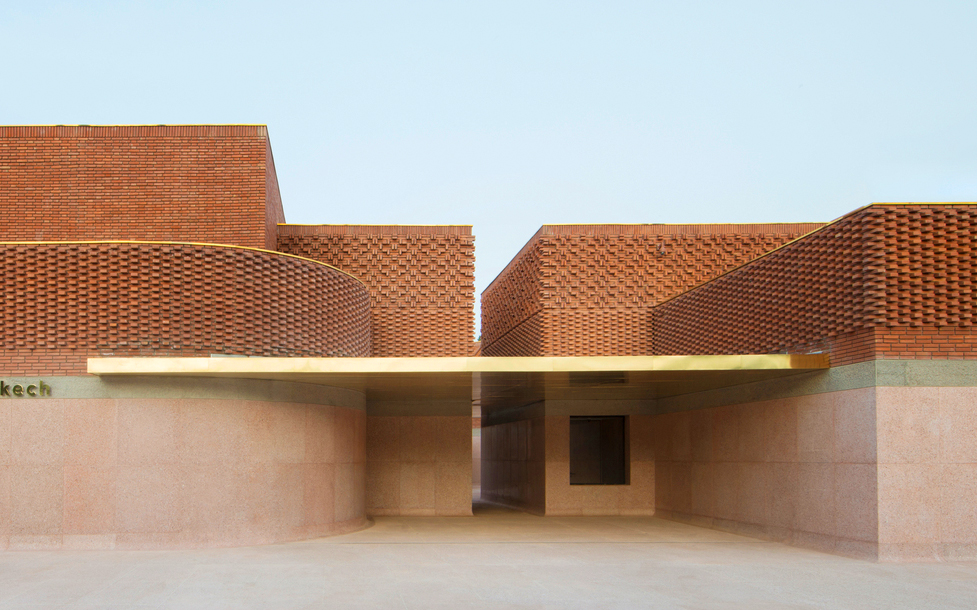 Studio KO, a French architecture firm created by architects Olivier Marty and Karl Fournier, designed the structure. The new facility, which spans over 4,000 m2 and is more than just a museum, is located on Rue Yves Saint Laurent, near to the iconic Jardin Majorelle. It includes a 400-square-meter permanent exhibition space devoted to Yves Saint Laurent's work, as well as a 150-square-meter temporary exhibition space, a 130-seat theatre, a bookshop, a café-restaurant with a terrace, and a 5,000-volume research library.
Books on Arabic and Andalusian history, geography, literature, and poetry, as well as botany, Berber culture, Yves Saint Laurent's oeuvre, and the world of fashion, are among the library's holdings. Studio KO was captivated by the duality of curves and straight lines, as well as the succession of loose and crisp cuts, while exploring the designer's archives in Paris. From the outside, the structure is made up of cubic forms ornamented with bricks that produce a pattern that resembles fabric threads. The interior is bright, velvety, and smooth, similar to the lining of a high-end couture jacket.
Basement Archives And Other Special Features
The Fondation Pierre Bergé – Yves Saint Laurent, which has been working on the archiving of the late designer's work for over a decade, has developed extremely accurate methods for maintaining textiles. The Marrakech museum has an air conditioning system with temperature and moisture control, thanks to a collaboration with X-Art, specialists in preventative conservation, to ensure that each item, whether a couture dress from the collection on display in the exhibition space or a rare book in the basement archives, is preserved in perfect archival condition.
---
Written By Ankit Lad | Subscribe To Our Telegram Channel To Get Latest Updates And Don't Forget To Follow Our Social Media Handles Facebook | Instagram | LinkedIn | Twitter. To Get the Latest Updates From Arco Unico