The Fascinating Sewoon Grounds In Seoul, South Korea
KCAP Architects & Planners, based in Rotterdam, Zurich, and Shanghai, had released the revised plans for Sewoon Grounds project in Seoul, South Korea. The 312,500-square-metre complex, known as Sewoon Grounds, houses a mixed-use programme that includes office, studio apartments, retail, parking, a cultural preservation exhibition and urban industrial designs. Sewoon District #4 will be transformed into a sustainable mixed-use neighbourhood with offices, retail, and urban industry as part of the redevelopment plans.
Design Proposal Regarding The Sewoon Grounds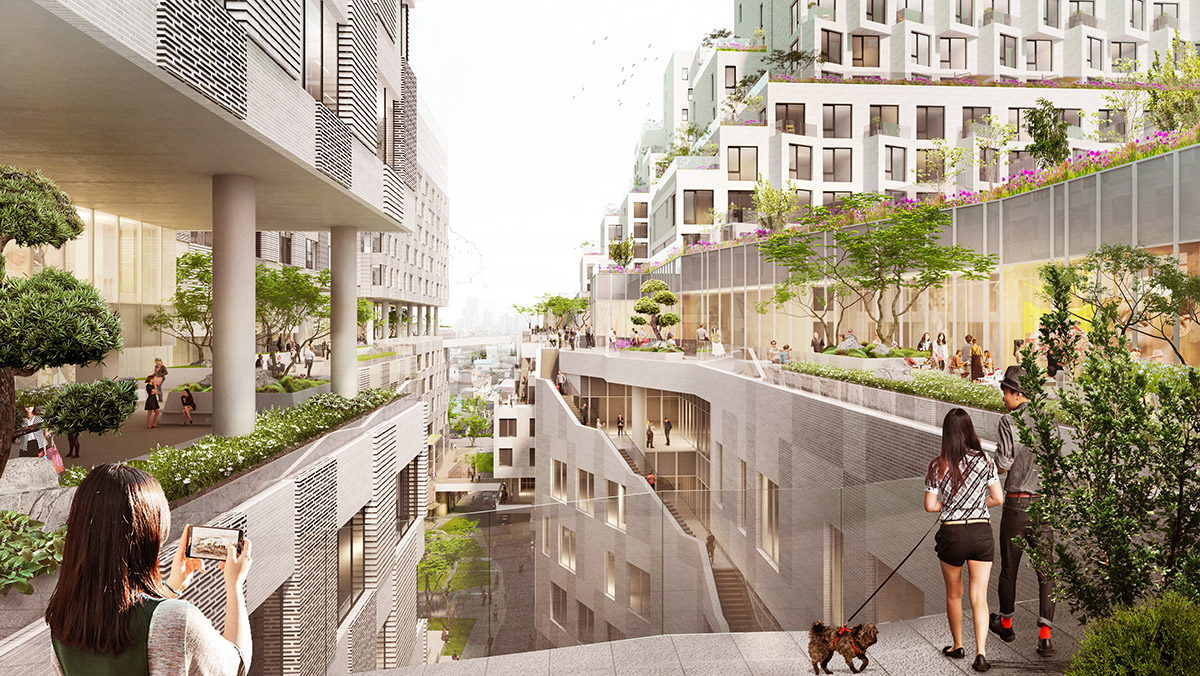 The architectural scheme proposed by KCAP envisions a dynamic multi-dimensional neighbourhood that improves urban quality while also integrating harmoniously with the area's distinctive historical environment. To offer variable unit combinations, the design proposal focuses on a subtle integration of the building mass in the surrounding context, good modulation, and accessibility. It encourages a conscious connection to the past. As a result, it anticipates future needs and creates long-term placemaking by preserving historic traces and structures, such as the nearby mixed-use complex 'Sewoon Sangga (Arcade),' a testament to modern Korean architecture designed by prominent architect Kim Swoo-geun and constructed between 1967 and 1972.
Sky Ground And Design Update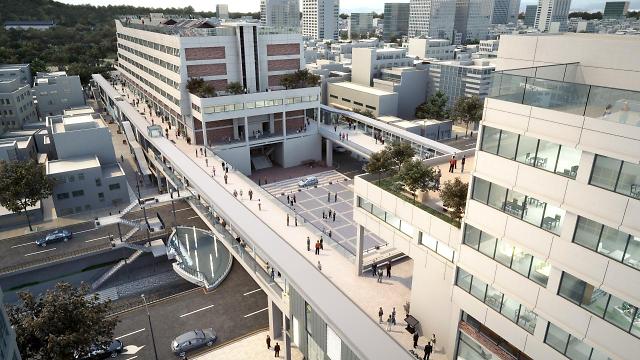 KCAP adopted design techniques for the project by re-creating the 'Seoul grid' as a unique urban development method based on the existing street network. The exposition of ancient remains on the basement level, known as a "Memory Ground," encourages the peaceful coexistence of the past and present.
Supporting anchor activities are positioned throughout the building to encourage the long-term growth of the urban industrial eco-system. The 'Breeding Ground,' which is attached to the Sewoon Arcade, serves as a platform for urban industry. The 'Flying Ground' at the top introduces a new programme that is linked to the Sewoon Roof.
The idea proposes a dynamic multi-dimensional metropolis vertically accumulated in space and time, referring to the interconnectedness of the multi-layered urban context in a three-dimensional manner. Sewoon Grounds project, according to the architects, honours cultural heritage while building a people-oriented urban design that encourages Seoul's urban craftsmanship.
---
Written By Ankit Lad | Subscribe To Our Telegram Channel To Get Latest Updates And Don't Forget To Follow Our Social Media Handles Facebook | Instagram | LinkedIn | Twitter. To Get the Latest Updates From Arco Unico