The Jeddah Tower: A Charismatic Skyscraper In Saudi Arabia
Due to the COVID–19 epidemic, the long-awaited construction of the world's soon-to-be-tallest building, Jeddah Tower in Jeddah, Saudi Arabia, has been postponed once more for 2020. It's been seven years since construction on this major project began, and it's still unclear when it will be completed.
Adrian Smith and Gordon Gill Architecture of Chicago designed the structure, which will be at least 3,280 feet tall when finished. It will be the first structure in the world to reach the one-kilometer mark, but the geology of the area did not allow for that height. It is part of the larger development, Jeddah Economic City, and will be the first structure in the world to reach the one-kilometer mark.
The Original Thought Behind Creating The Jeddah Tower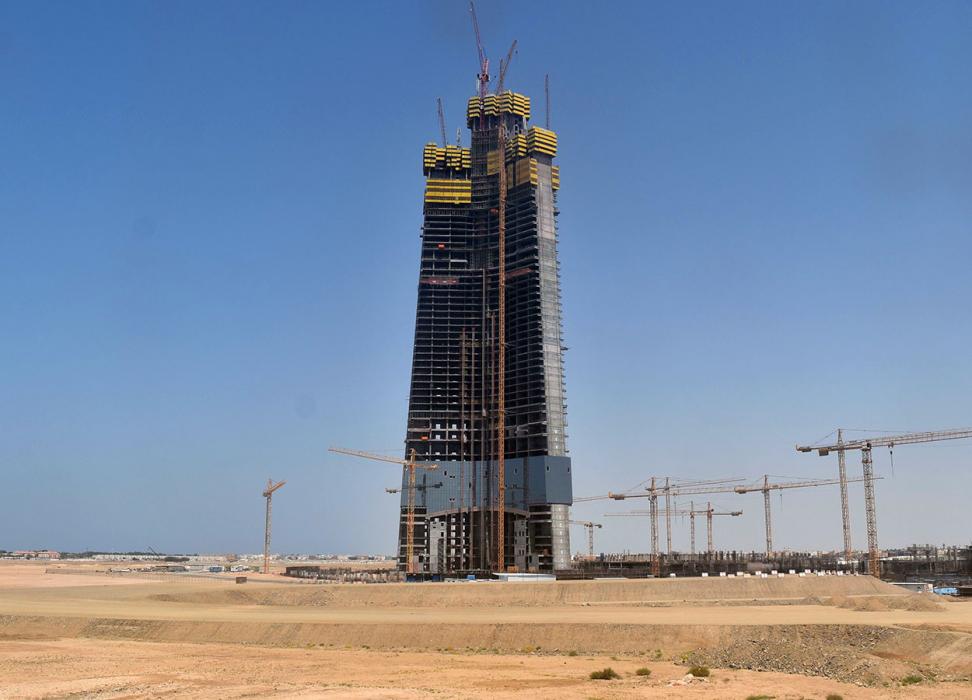 Adrian Smith designed the Burj Khalifa while at Skidmore, Owings, and Merrill, hence the project has a high-minded pedigree. The project's final height, like the Burj Khalifa, is unknown. This harkens back to the New York City height wars of the previous century, when the top of the Chrysler Building was kept hidden until its grand opening to beat out the Manhattan Trust Building. The world's highest observatory will be housed in the structure, formerly known as the Kingdom Tower. It will also have a separate outside balcony with a 98-foot circle that was initially intended to be a helipad.
Shape And Structure Of The Tower
The structure is so large that it can't be depicted realistically in a single rendering. The full project can only be seen in elevations and birds-eye perspectives. Consider their construction plans. The foundation piles are about the size of a small room, with a diameter of 10 feet and a length of 360 feet.
It has a practical shape. The three-sided shard is designed to be aerodynamic, as the narrowing profile must contend with both wind and gravity. The taper also helps to maximise the amount of usable/rentable space. It widens the base to compensate for the huge core size on the lower floors, while the shape also narrows the core overall, saving room at the top.
---
Written By Ankit Lad | Subscribe To Our Telegram Channel To Get Latest Updates And Don't Forget To Follow Our Social Media Handles Facebook | Instagram | LinkedIn | Twitter. To Get the Latest Updates From Arco Unico