The Lotus Temple: A Glorious Symbol Of Worship
The Lotus Temple, also known as Kamal Mandir is a matchless architectural marvel and one of the prime tourist attractions in Delhi Shaped in the form of a spectacular lotus with white petals on its exterior. This makes for a break-taking sight and attracts countless visitors throughout the year. Unlike most other places of worship, this temple does not allow ritualistic ceremonies and has no fixed pattern to conduct their prayers or worship. With around 4.5 million visitors per year, it is among the most visited structures in the world. It's also the first temple in the national capital that makes use of solar power.
History Of The Lotus Temple
The Lotus Temple is a Bahai House of Worship that opened to the public in the month of December in 1986. It is committed to the oneness of religions and humanity, just like all other Bahai temples. All religions are welcome to come and pray, worship, and read their texts here. One of the seven great Bahai Houses of Worship in the world is the Lotus Temple in Delhi.
Ever since, the temple had received more than 70 million people from all over the world by the end of 2001, making it one of the most visited sites on the planet. According to the Indian government, the temple had had over 100 million visitors by April 2014. The temple has been featured in numerous films, magazines, and television programmes, as well as receiving numerous honours for its enthralling architecture.
Architecture And Landscape Of The Temple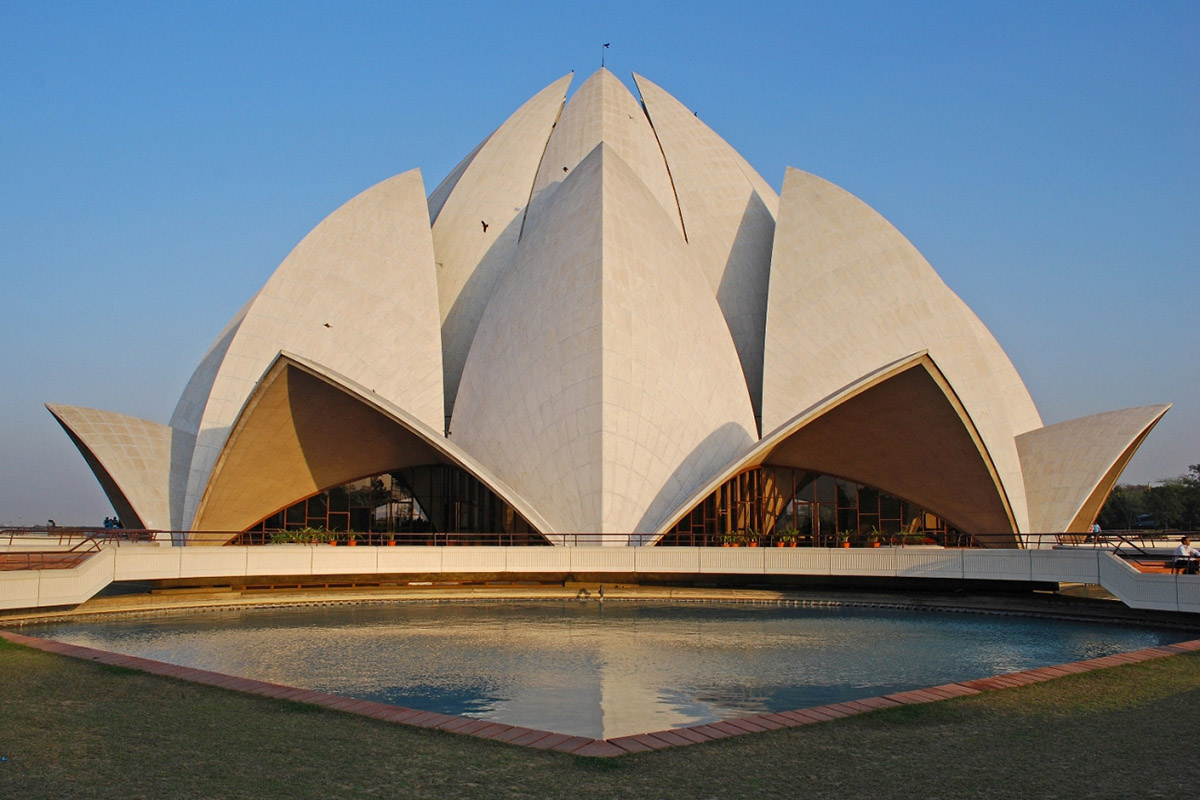 This lotus-inspired edifice spans 26 acres of land and is surrounded by lovely green planted gardens. It is made of white marble from Greece and has 27 petals in its free-standing state. These petals are arranged in three-petal groupings to give the building a nine-sided circular shape, as the Bahai scripture specifies in detail. There are nine entrances to a massive centrifuge and this is a sight to behold.
Fariborz Sahba, an Iranian-American architect, designed the temple. Flint and Neill, a UK firm, produced the structural design. Larsen & Toubro Limited's ECC Construction Group was in charge of the temple's construction, which costed a mammoth amount of over ten million dollars.
---
Written By Ankit Lad | Subscribe To Our Telegram Channel To Get Latest Updates And Don't Forget To Follow Our Social Media Handles Facebook | Instagram | LinkedIn | Twitter. To Get the Latest Updates From Arco Unico