Vastu Guidelines For Bedroom Color Selection
Although our colour changes do not cause us to experience any obvious or instantaneous changes in mood, emotions, or behaviour, they do have an unconscious impact on each individual. According to studies, enzymes and hormones in the human body have different colour reactions, and it is critical that they are surrounded by colours that are beneficial to us. On the basis of vastu shastra, here are some colours that are suitable for various rooms. Not only can you use paint, but you can also use wallpaper and wall coverings in these colours to make your bedroom look more spacious.
Colours for Master Bedroom
In the south-west direction of the house, the master bedroom is governed by a terrestrial element and should be overlaid with earthy colours such as brown, chocolate, or beige. To give the room a more rustic feel, the south-western room should be furnished with natural wood tones. If you don't like too much brown, you can't paint three walls white or off-white, but the wall behind a bed can be any colour. A wallpaper with a predominant brown/beige colour can be chosen. Wallpapers in this room can have an organic texture or be stones, rocks, logs, or other natural materials. Avoid using abstract designs on wallpaper, ribbons, and sheets.
Kid's Bedroom Colours Selection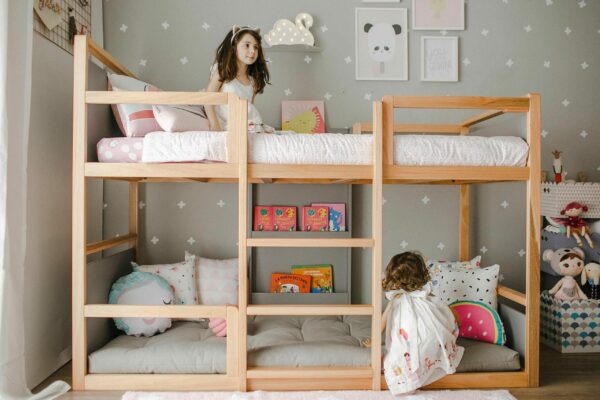 The colour scheme in the children's bedroom should be warm and nurturing. Children should be directed in the north to have a bedroom that can also be used as a study room if necessary. The North is associated with green, a colour associated with growth, freshness, abundance, ideas, and innovation. Because energy drainage is a darker shade, a green pastel palette must be used. Wallpapers and curtains with themes such as leaves, vineyards, wilderness, flowers, and so on can be designed for children's rooms. The bedroom can also have wallpaper that depicts the child's goals and ambitions, but it must be green in colour. In general, avoid using too many colours because they can cause confusion and distraction.
Colours for Elderly Parents' Bedroom
The sunrise direction to the east is ideal for an elderly parent's bedroom. Yellow and blue pastel shades work best in an oriental room and can be used as furniture, wallpaper, tapestry, or bedsheets. Colors that are too stimulating, such as red, orange, and magenta, should be avoided in this room. Blue relaxes and calms the mind, whereas yellow illuminates and fills space with a lot of positive energy.
Colours for the Guest Bedroom
The guest bedroom is usually located to the northwest. In this direction, a room should be painted in white or grey tones ruled by the moon. Teal blue, green, and indigo designs can be found on tapestries, curtains, and tapestries. These colours create a welcoming, active, and friendly environment for guests. Colors are also available for flowers, paintings, cushions, mats, rugs, and other items.