A New Distillery In China Combines Whisky, Art, and Culture
The multidisciplinary architectural practice is based in Shanghai. Neri & Hu conceived The Chuan Malt Whisky Distillery in accordance with the Chinese concept of the dual nature of natural elements.
Also Read: Architects Paritzki and Liani built a triangular white stone house.
Pernod Ricard, the French company that is the world's second-largest producer of wines and spirits, invested $150 million in the project over a decade. The distillery, located in Emeishan, Sichuan Province, began producing whisky in August 2021.
"We firmly believe that water and mountains should remain the project's heroes and that architecture exists to enhance them," said founding partners Lyndon Neri and Rossana Hu, both of whom were inducted into the United States Interior Design Hall of Fame in 2013.
From the moment you enter the site, you sense a seamless integration—architecture frames views, incorporates elements such as water and stone, and connects buildings through both natural and constructed landscapes.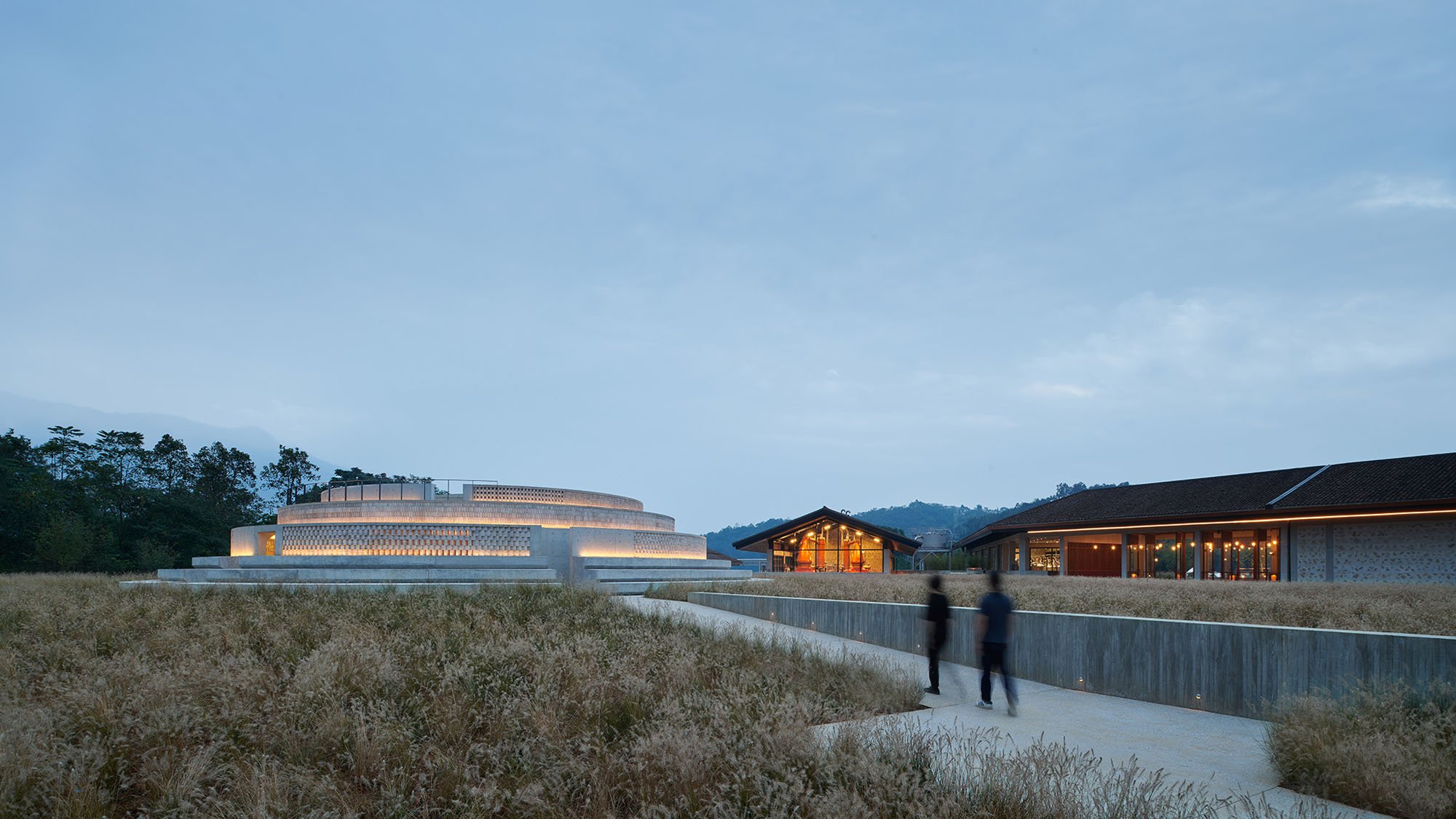 On three sides, a winding creek anchors the 79,115-square-foot site, which is overlooked by Mount Emei. The peak is the tallest of China's four sacred Buddhist mountains and was inscribed in 1996 on the UNESCO World Heritage List.
Also Read: Homes With Lush Indoor Trees That Add To The Peace
The industrial structures serve as a modern interpretation of Chinese traditional design. The two visitor experience centres imbue the terrain with elemental geometries: the circle and the square, which in Chinese philosophy represent heaven and earth, respectively.
The circular experience centre, located in the site's centre and partially submerged in the ground, transports visitors to another world. Five underground tasting rooms are centred on a domed courtyard with a cascading water feature. The dome's upper section emerges slightly from the ground, and with three concentric brick rings perched atop, it resembles Mount Emei's silhouette.
A restaurant and a bar are located in the square courtyard house. As a cantilevered corner hovers above the river below, it acts as a portal between two realms. The structure's precise orientation grounds the courtyard walls, framing the sacred mountain's peak perfectly.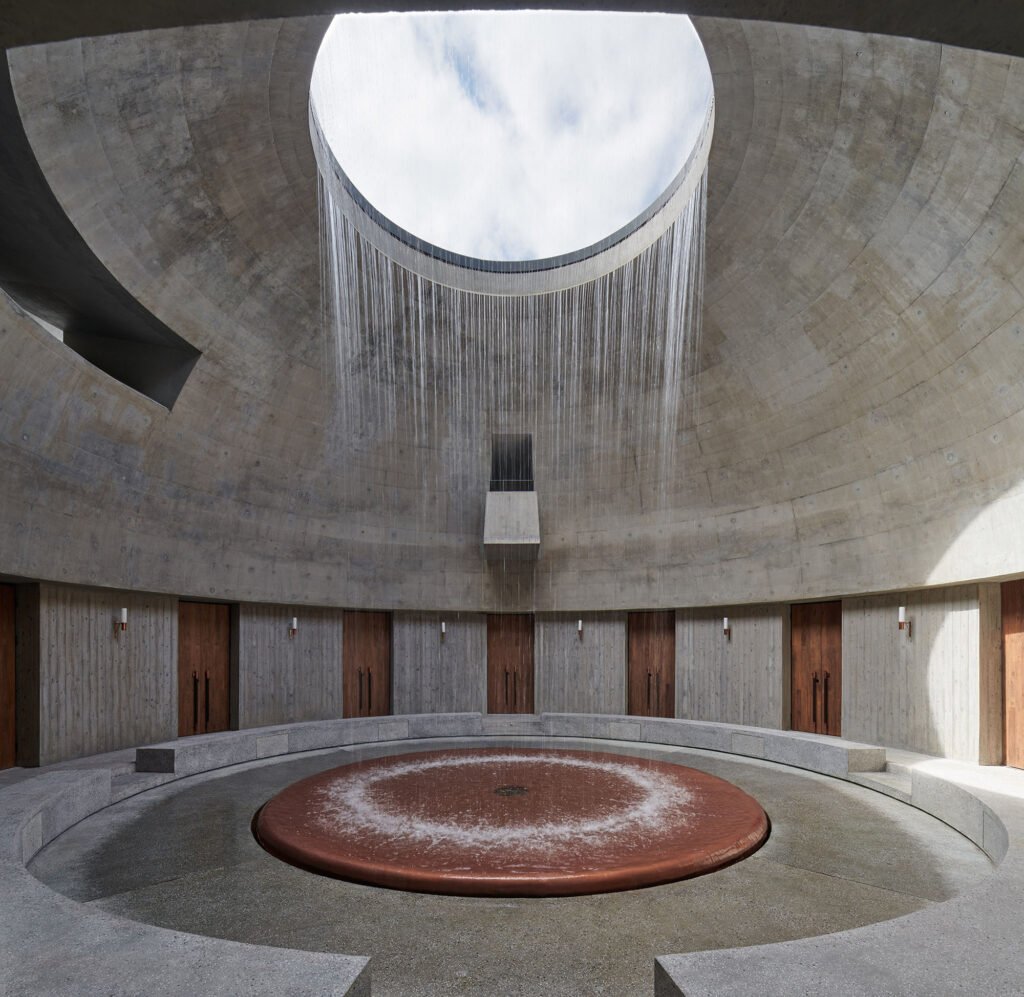 While Chinese philosophy imparts flavour to the nuanced architecture, local building codes and fire safety classifications add complexity and pose difficulties in adapting to an authentic malt whisky-making tradition.
Also Read: LeBron James Innovation Center Blending Modernism With Sport
Neri & Hu shaped the structural design around these constraints by physically separating the distillery process into three buildings on the site's north side. They are parallel in shape and nestled into the gentle slope of the land. Reclaimed clay tiles interpret vernacular roots and add texture to a modern concrete structure's pitched roofs.
In many ways, whiskey-making is similar to architecture, "Neri and Hu" summarise the project.
It requires an appreciation for traditional craftsmanship, patience, and the transformation of something raw into something refined.
To demonstrate their craftsmanship, skilled builders used intricate techniques to transform common materials into hand-chiselled textures, stone-inlaid walls, and concrete imprints of wood.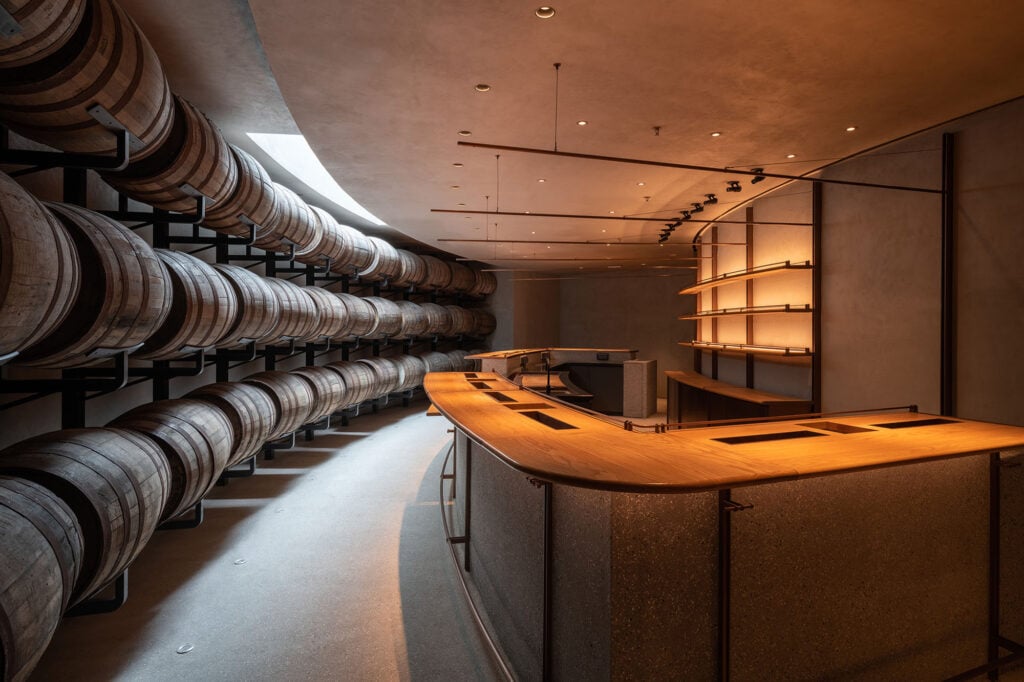 Additionally, the site will house a permanent art programme, which will begin with an installation by Zhan Wang, one of China's most renowned contemporary artists. The sculpture is made entirely of natural elements found on the distillery grounds, paying homage to the surrounding environment.
The Chuan is China's first fully operational distillery owned and operated by a foreign company. Creating an original Chinese icon based on Scottish traditions, Neri and Hu explained, required cultural sensitivity.
After being appointed design critics in architecture at the Harvard Graduate School of Design last fall, the architects began deconstructing cultural tourism. By incorporating Neri & Hu's distinctive design aesthetic, the visitor centre's opening in 2023 will reaffirm Sichuan's cultural influence, as defined by its customs, cuisine, and dialects.
---
Written By Tannu Sharma | Subscribe To Our Telegram Channel To Get Latest Updates And Don't Forget To Follow Our Social Media Handles Facebook | Instagram | LinkedIn | Twitter. To Get the Latest Updates From Arco Unico