Andreu's Forest Club Collection A Circular Economy Is Coming
The most effective way to reduce a product's contribution to atmospheric carbon is to simplify its design—use a limited number of ingredients and keep the final item free of component parts and mechanisms with their own manufacturing histories that could contribute to the product's embodied carbon.
Also Read: LeBron James Innovation Center Blending Modernism With Sport
This approach is exemplified by Andreu World's newest modular seating, which was developed as part of its 100 per cent pure wood project.
The Forest Club collection
The collection's plywood-framed units were developed by the Spanish manufacturer in collaboration with French designer Philippe Starck. However, it is the construction method (reminiscent of mediaeval joinery) that qualifies them as the circular economy—ready. Consider the following built-in advantages:
Also Read: Architects Paritzki and Liani built a triangular white stone house.
ASSEMBLY SIMPLICITY
The design, which was limited to two wood panels, two wood keys, and two cushions, won a Best of NeoCon Award for sustainability.
NO HARDWARE IS REQUIRED
Specially crafted joints known as clavets are made of ash wood rather than metal, allowing for easier recycling at the end of a unit's life.
Also Read: A spiral ramp surrounds an arts centre in China.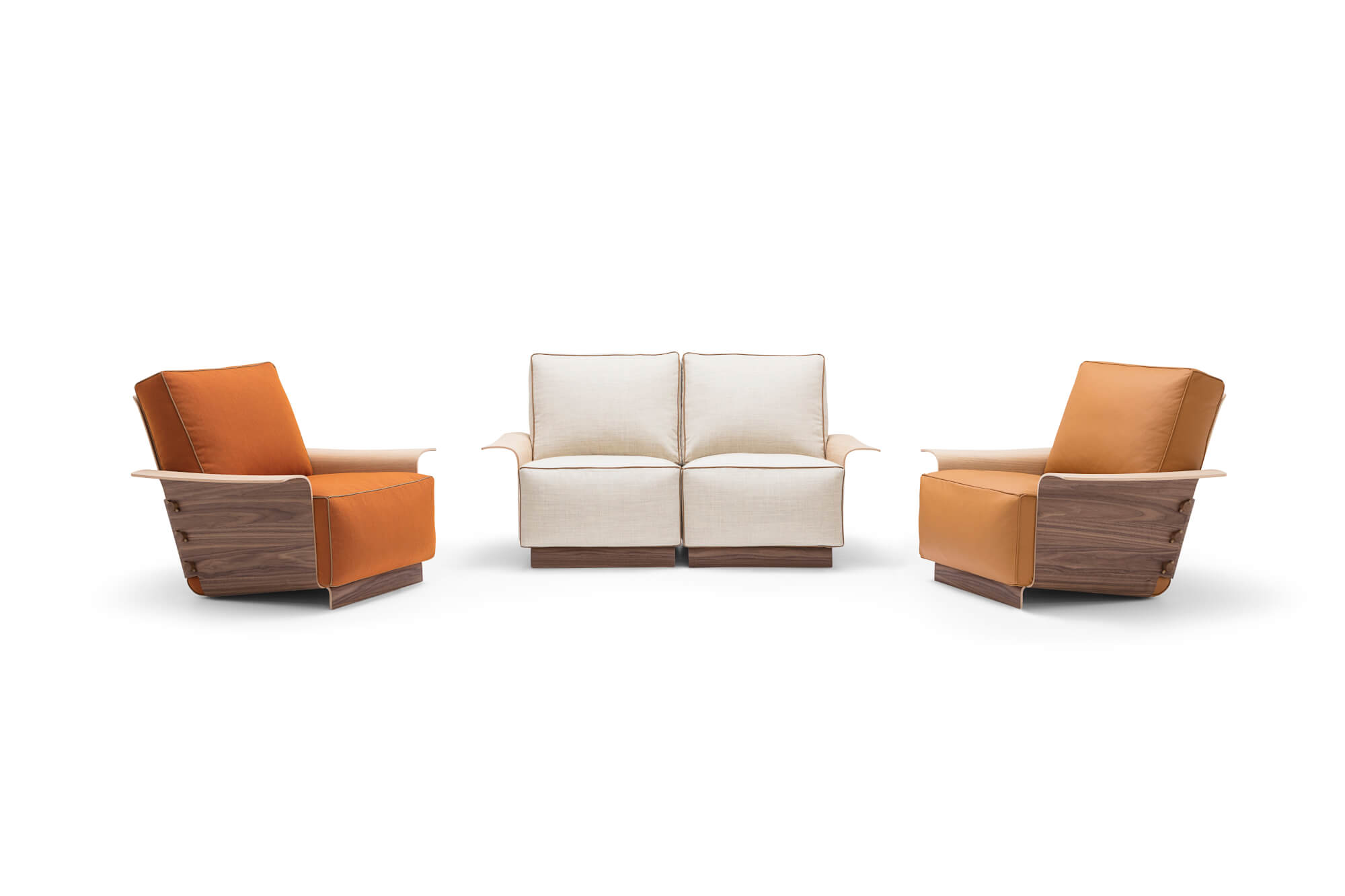 LEVEL
The Business and Institutional Furniture Manufacturers Association (BIFMA) established this standard to track a company's social responsibility efforts (such as providing a safe work environment) as well as user and ecosystem health.
RECYCLED FABRIC
Cushions can be specified with the company's Circular ONE upholstery fabric, which is made from recycled PET and textile waste.
CARBON REDUCTION
Making the upholstery fibre from recycled material conserves water, eliminates polluting chemical compounds and reduces the energy consumed by the company's overall manufacturing processes by 50%.
CERTIFIED BY THE FSC
This collection, which is part of Andreu World's 100 per cent wood initiative, is made entirely of wood that has been certified by the United States Forest Stewardship Council (FSC).
GreenGuard Gold
This certifies that the seating meets or exceeds the requirements for indoor air quality in terms of chemical emissions.
---
Written By Tannu Sharma | Subscribe To Our Telegram Channel To Get Latest Updates And Don't Forget To Follow Our Social Media Handles Facebook | Instagram | LinkedIn | Twitter. To Get the Latest Updates From Arco Unico