Architects vs. Interior Designers: Understanding Roles, Responsibilities, And Collaboration
In the world of construction and design, two professions play a crucial role in shaping the spaces we live and work in: architects and interior designers. While both professions are involved in creating functional and aesthetically pleasing environments, there are distinct differences between them. In this article, we will explore the roles, responsibilities, and skill sets of architects and interior designers, highlighting their unique contributions to the built environment.
What is an Architect?
Architects are highly skilled professionals who are trained to design and oversee the construction of buildings. They possess a deep understanding of structural integrity, building codes, and regulations. Architects work closely with clients to determine their needs and develop design concepts that balance functionality, safety, and aesthetics.
Education and Training
Becoming an architect requires extensive education and training. Most architects hold a professional degree in architecture and complete a licensing process to practice legally. They undergo rigorous coursework, including design theory, structural engineering, building systems, and environmental sustainability.
Architectural Design Process
Architects follow a systematic design process to bring their visions to life. This process typically involves the following stages:
1. Programming:
Architects meet with clients to understand their requirements, budget, and project goals.
2. Schematic Design:
Initial design concepts and sketches are developed to illustrate the overall project vision.
3. Design Development:
Detailed drawings, plans, and 3D models are created, incorporating client feedback and addressing technical considerations.
4. Construction Documentation:
Comprehensive sets of drawings and specifications are prepared, outlining the project's requirements for contractors and builders.
5. Construction Administration:
Architects provide on-site supervision during the construction phase to ensure adherence to design intent and address any unforeseen challenges.
Architectural Specializations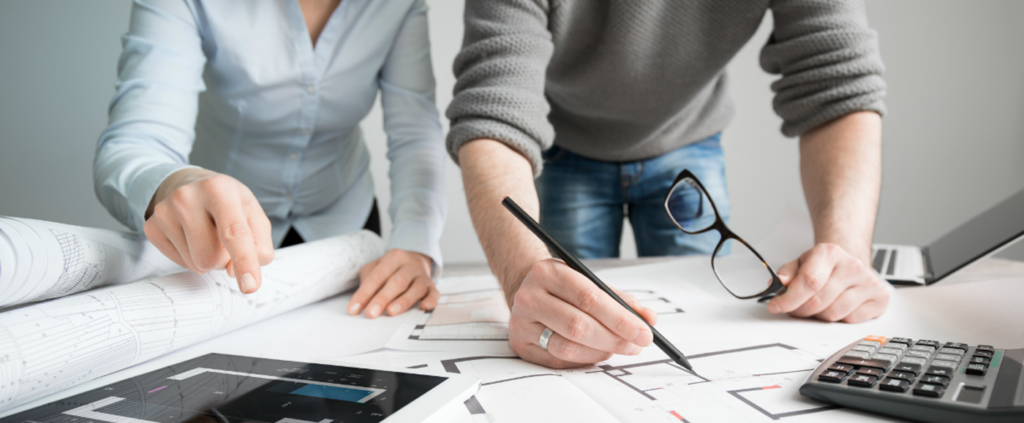 Architects can specialize in various areas, such as residential architecture, commercial architecture, sustainable design, historic preservation, and urban planning. Specialization allows architects to develop expertise in specific project types and address unique design challenges.
What is an Interior Designer?
Interior designers are professionals who focus on creating functional and visually appealing interiors within buildings. They have a keen eye for detail, color schemes, and spatial arrangement. Interior designers work closely with clients to understand their preferences and transform spaces into inviting and harmonious environments.
Education and Training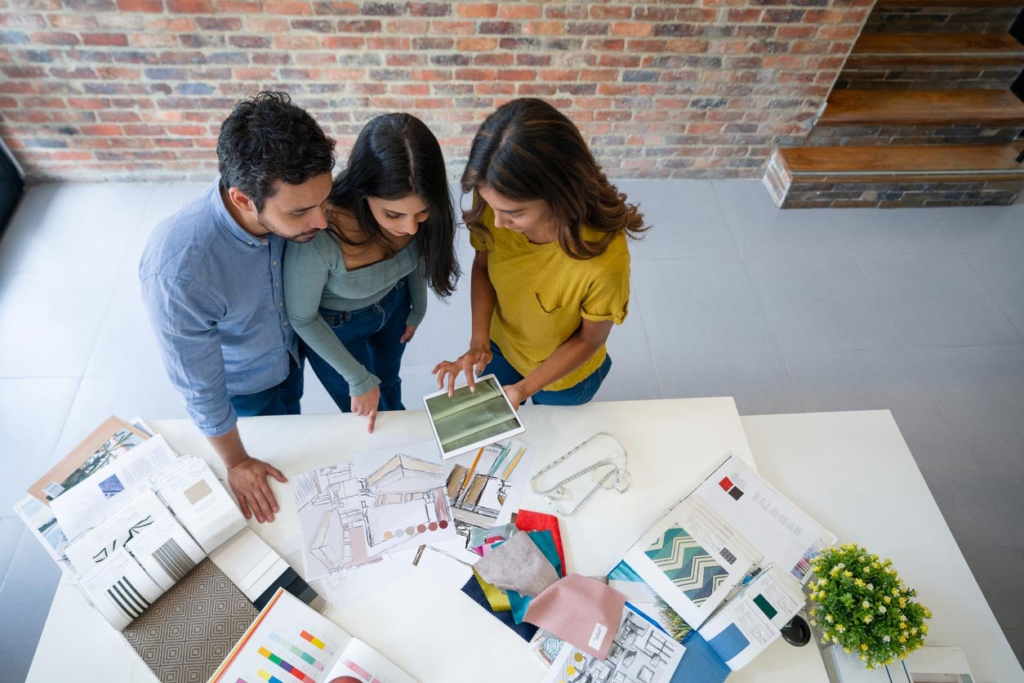 Becoming an interior designer typically requires a degree in interior design or a related field. Similar to architects, interior designers may also need to go through a licensing or certification process, depending on the jurisdiction they operate in. Their education encompasses subjects such as design theory, space planning, materials and finishes, lighting design, and ergonomics.
Interior Design Process
Interior designers follow a systematic approach to execute their design projects. This process usually involves the following stages:
1. Initial Consultation:
Interior designers meet with clients to discuss their vision, needs, and budget for the project.
2. Concept Development:
Design concepts, including mood boards, color schemes, and material samples, are presented to the client for approval.
3. Design Execution:
Detailed plans, elevations, and specifications are developed, taking into account the client's preferences and functional requirements.
4. Procurement:
Interior designers assist clients in selecting and purchasing furniture, fixtures, and materials for the project.
5. Installation and Styling:
The final phase involves overseeing the implementation of the design, arranging furniture, and adding finishing touches.
Interior Design Specializations
Interior designers can specialize in various areas, such as residential design, commercial design, hospitality design, healthcare design, or sustainable design. Specialization allows them to tailor their expertise to specific project types and cater to the unique needs of different environments.
Collaboration and Distinctions
While architects and interior designers often collaborate on projects, their roles and areas of focus differ. Architects primarily focus on the overall design, structure, and functionality of the building, while interior designers concentrate on creating appealing, functional interiors that align with the client's style and preferences.
Architects consider factors such as site analysis, building codes, structural integrity, and environmental impact. They work closely with engineers, contractors, and other professionals to ensure the successful execution of the project.
On the other hand, interior designers specialize in space planning, color schemes, material selection, lighting design, and creating comfortable and aesthetically pleasing interiors. They collaborate with architects, contractors, and vendors to bring their design concepts to life.
Conclusion
In conclusion, architects and interior designers are essential contributors to the world of design and construction. While architects focus on the overall building design and structure, interior designers create inviting and functional spaces within those structures. Both professions require specialized knowledge and expertise to meet the needs and aspirations of clients.
To achieve the best results, it is often beneficial to engage the services of both architects and interior designers. Their collaboration can ensure a harmonious integration of structural elements and interior aesthetics, resulting in spaces that are not only visually stunning but also functional and practical.
In today's competitive world, it is crucial to understand the unique roles architects and interior designers play. Whether you are embarking on a residential, commercial, or hospitality project, enlisting the expertise of these professionals will help you create remarkable spaces that stand out and leave a lasting impression.
So, when it comes to creating extraordinary spaces that merge functionality, aesthetics, and innovation, rely on the expertise of architects and interior designers to bring your vision to life.
---
 Subscribe To Our Telegram Channel To Get The Latest Updates And Don't Forget To Follow Our Social Media Handles Facebook | Instagram | LinkedIn | Twitter. To Get The Latest Updates From Arco Unico