The Evolution Of Architectural Styles: A Journey Through History
Architecture is more than just the construction of buildings; it is an art form that harmonizes functionality, aesthetics, and cultural expression. Throughout history, architects have developed diverse architectural styles that are influenced by factors such as geography, climate, available materials, religious beliefs, and social norms. These styles have become iconic representations of specific eras and have left an indelible mark on the world's architectural landscape.
Ancient Egyptian Architecture
The Pyramids of Giza
The Pyramids of Giza stand as a testament to the architectural prowess of ancient Egypt. These monumental structures were built as tombs for pharaohs, designed to facilitate their journey to the afterlife. The Great Pyramid of Giza, the largest of the three pyramids, is a marvel of engineering and precision. Its perfectly aligned sides and massive stone blocks demonstrate the Egyptians' mastery over construction techniques and their belief in the importance of immortality.
Temples and Tombs
In addition to pyramids, ancient Egyptian architecture encompassed temples and tombs. Temples were sacred spaces dedicated to deities and were characterized by grand courtyards, towering columns, and intricate wall carvings. The Temple of Karnak in Luxor exemplifies the grandeur and complexity of Egyptian temple architecture. Tombs, on the other hand, were often hidden underground and adorned with elaborate murals and hieroglyphics, depicting scenes from the deceased's life and their journey to the afterlife.
Greek Architecture
Doric, Ionic, and Corinthian Orders
Greek architecture is renowned for its enduring influence and its distinctive orders: Doric, Ionic, and Corinthian. These orders refer to the style and proportions of columns used in buildings. The Doric order is characterized by its simplicity and robustness, with columns featuring fluted shafts and plain capitals. The Ionic order, on the other hand, is more ornate, with columns adorned with volutes (scroll-like elements) at the capital. The Corinthian order is the most elaborate, with columns topped by intricate leafy capitals.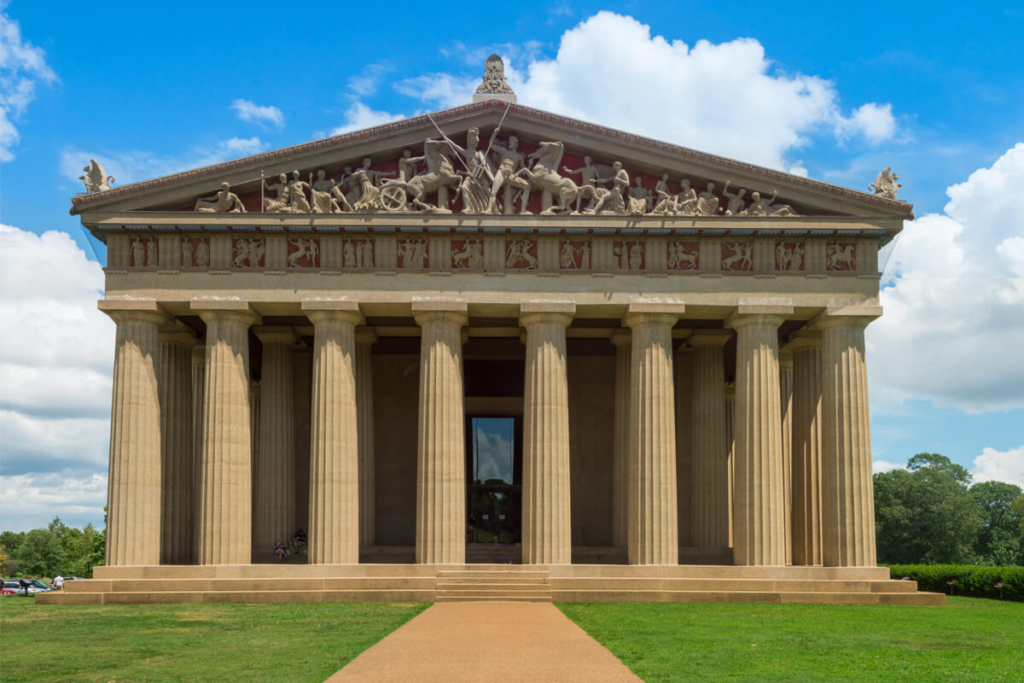 The Parthenon
The Parthenon, located atop the Acropolis in Athens, is the quintessential example of Greek architecture. Built in the 5th century BCE, it is dedicated to the goddess Athena and is a symbol of Athenian democracy and cultural achievements. The Parthenon showcases the harmony and balance inherent in Greek architecture, with its carefully calculated dimensions, exquisite sculptural reliefs, and the optical refinements that create an illusion of perfection.
Roman Architecture
Arch, Dome, and Vault
Roman architecture inherited and expanded upon the architectural principles of the Greeks. One of the most significant contributions of the Romans was the development of the arch, which allowed for larger and more open spaces. Arches, along with domes and vaults, became integral elements of Roman construction, enabling the creation of monumental structures such as aqueducts, amphitheaters, and basilicas. The use of concrete, another Roman innovation, further facilitated the construction of enduring architectural marvels.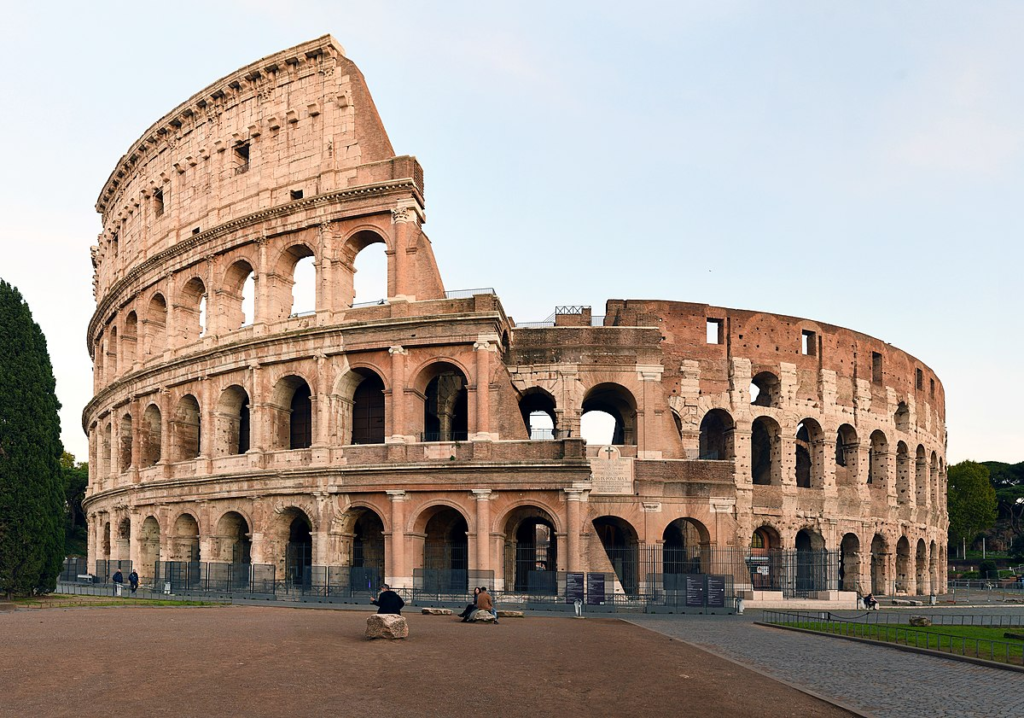 The Colosseum
The Colosseum, an iconic Roman amphitheater, is a testament to the grandeur and engineering prowess of ancient Rome. Completed in 80 CE, it could accommodate up to 50,000 spectators who gathered to witness gladiatorial contests and other spectacles. The Colosseum's elliptical shape, tiered seating, and intricate system of corridors and chambers showcase the Romans' mastery over architectural design and their ability to construct awe-inspiring structures that stood the test of time.
Gothic Architecture
Pointed Arches and Ribbed Vaults
Gothic architecture emerged in Europe during the Middle Ages and is characterized by its pointed arches, ribbed vaults, and flying buttresses. These architectural elements allowed for taller and more slender structures, with increased natural light and spacious interiors. Gothic cathedrals often feature intricate stained glass windows, gargoyles, and soaring spires, embodying a sense of verticality and spiritual aspiration.
Notre-Dame Cathedral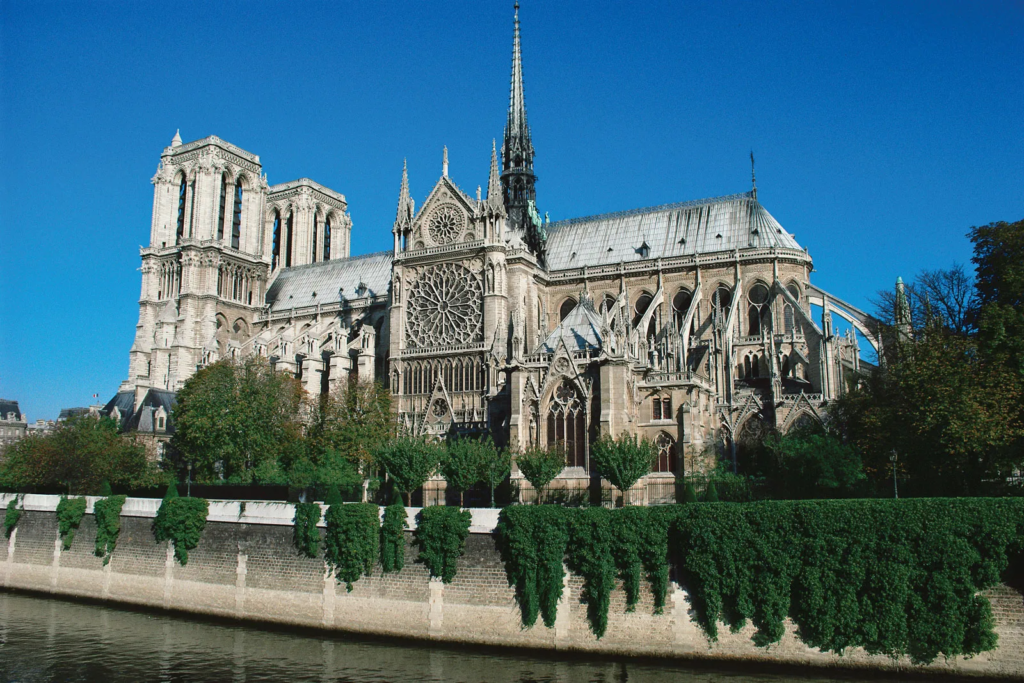 Notre-Dame Cathedral in Paris is a prime example of Gothic architecture. Construction began in the 12th century and continued for over two centuries. The cathedral's iconic features, including its rose windows, intricate stone carvings, and delicate flying buttresses, exemplify the craftsmanship and attention to detail characteristic of the Gothic style. Notre-Dame Cathedral stands as a symbol of French Gothic architecture and cultural heritage.
Renaissance Architecture
Symmetry and Proportion
The Renaissance period witnessed a revival of classical principles and a renewed interest in the humanistic ideals of ancient Greece and Rome. Renaissance architecture emphasized symmetry, proportion, and the use of mathematical principles to create harmonious and balanced spaces. Buildings from this era often feature domes, columns, and pilasters inspired by classical architecture, as well as ornate facades adorned with sculptures and intricate detailing.
St. Peter's Basilica
St. Peter's Basilica in Vatican City is a masterpiece of Renaissance architecture. Designed by renowned architects such as Michelangelo and Gian Lorenzo Bernini, it is the largest church in the world and a prominent example of the fusion of Renaissance and Baroque styles. St. Peter's Basilica showcases the grandeur of Renaissance architecture through its vast central nave, impressive dome, and richly decorated chapels, making it a pilgrimage site for millions of people.
Baroque Architecture
Ornate Details and Dramatic Effects
Baroque architecture, which originated in the 17th century, is characterized by its lavish ornamentation, dramatic effects, and theatricality. Baroque architects sought to create a sense of awe and grandeur through their designs, employing intricate detailing, dynamic forms, and the innovative use of light and shade. This style often found expression in churches, palaces, and public buildings, showcasing the power and wealth of the ruling elite.
Versailles Palace
The Palace of Versailles, located near Paris, is the epitome of Baroque architecture and opulence. Built during the reign of Louis XIV, the palace features grandiose facades, vast gardens, and meticulously designed interiors. The Hall of Mirrors, with its elaborate decorations and numerous mirrors, exemplifies the ornate and extravagant style of the Baroque era. Versailles Palace served as the political and cultural center of the French monarchy and remains a symbol of absolute monarchy's grandeur.
Neoclassical Architecture
Revival of Ancient Greek and Roman Styles
Neoclassical architecture emerged in the late 18th century as a reaction against the ornate and elaborate styles of the Baroque and Rococo periods. Inspired by the simplicity and elegance of ancient Greek and Roman architecture, Neoclassical buildings feature clean lines, symmetrical facades, and classical elements such as columns, pediments, and friezes. This style gained popularity during the Age of Enlightenment, reflecting the intellectual and democratic ideals of the time.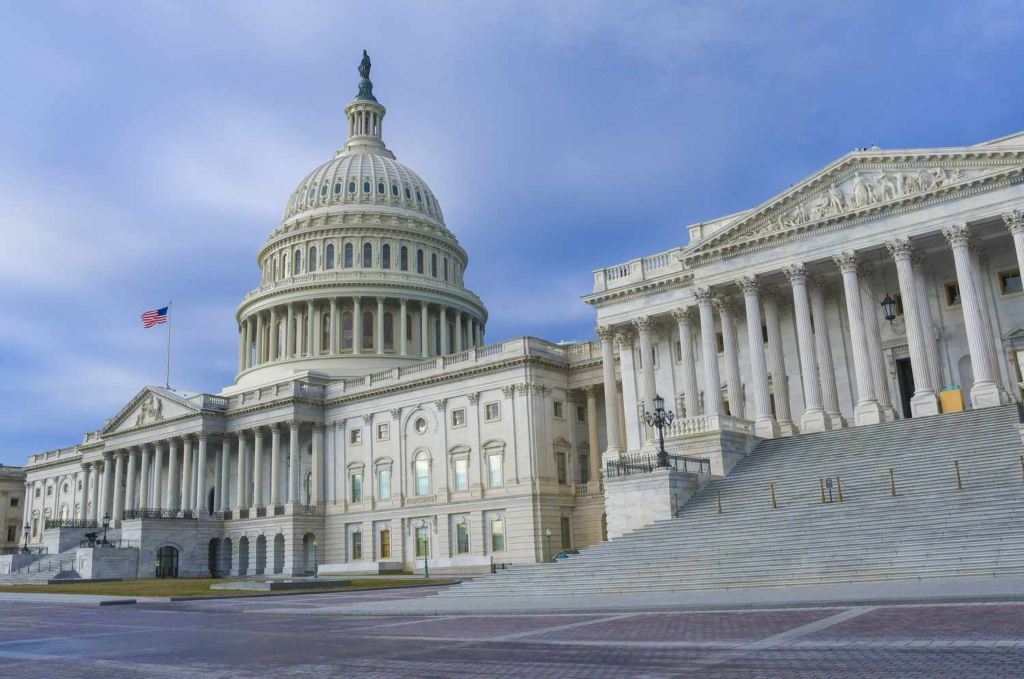 The White House
The White House in Washington, D.C., is a prominent example of Neoclassical architecture. Designed by James Hoban, it was inspired by classical Greek and Roman principles and embodies the ideals of democracy and civic responsibility. The White House's symmetrical facade, columned porticoes, and iconic domed roof exemplify the Neoclassical style. As the official residence of the President of the United States, it symbolizes the nation's governance and democratic values.
Art Nouveau Architecture
Organic Forms and Decorative Motifs
Art Nouveau, popular in the late 19th and early 20th centuries, embraced natural forms and decorative motifs in architecture. This style sought to integrate art into everyday life, with architects designing buildings that incorporated flowing lines, intricate ironwork, and nature-inspired details. Art Nouveau buildings often feature curved facades, decorative windows, and ornate entrances, creating a sense of harmony between the structure and its surroundings.
Hôtel Tassel

Hôtel Tassel in Brussels, designed by Victor Horta, is considered one of the first Art Nouveau buildings. Completed in 1893, it showcases the style's emphasis on organic shapes and innovative use of materials. Hôtel Tassel's facade features intricate ironwork, decorative tiles, and a harmonious integration of interior and exterior spaces. This architectural masterpiece is recognized as a UNESCO World Heritage site, highlighting the significance of Art Nouveau in architectural history.
Modernist Architecture
Simplicity and Functionalism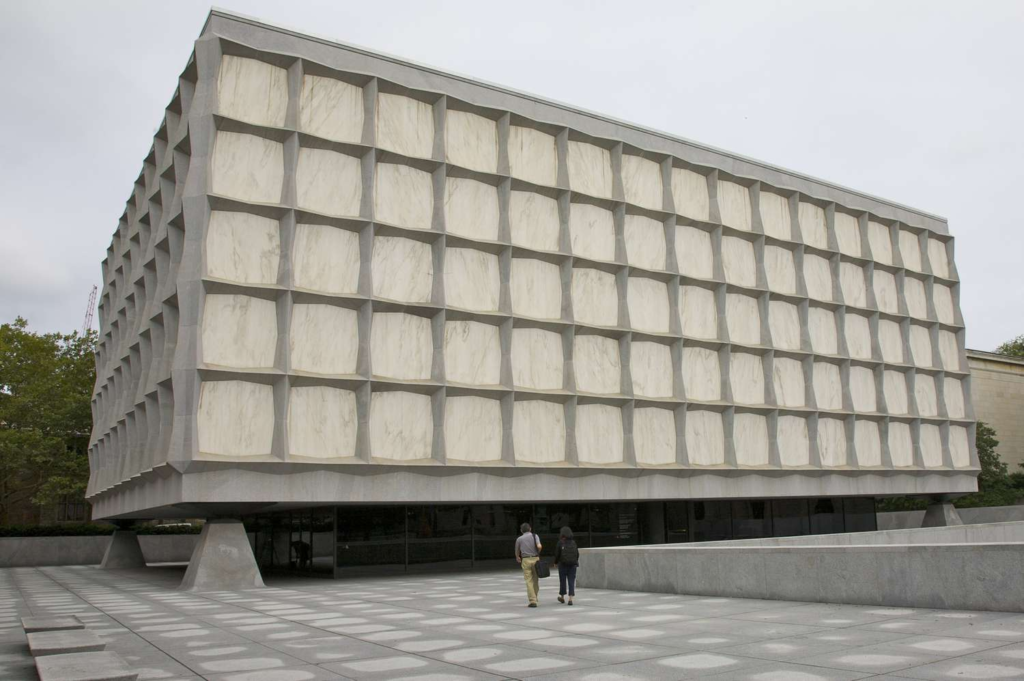 Modernist architecture emerged in the early 20th century as a response to industrialization and the changing social and technological landscape. This style sought to break away from traditional ornamentation and instead focused on simplicity, functionality, and the use of new materials such as steel, glass, and concrete. Modernist architects embraced clean lines, open floor plans, and a minimalist aesthetic, reflecting a desire for efficiency and the eradication of unnecessary embellishments.
Bauhaus
The Bauhaus movement, founded by Walter Gropius in Germany, played a pivotal role in shaping modernist architecture. The Bauhaus School promoted the integration of art, craftsmanship, and technology, aiming to create a harmonious relationship between design and industry. Bauhaus buildings prioritized functionality and rationality, often featuring cubic forms, flat roofs, and large windows. The school's emphasis on interdisciplinary collaboration and experimentation influenced architectural practices worldwide.
Postmodern Architecture
Playful Designs and Historical References

Postmodern architecture emerged in the late 20th century as a reaction against the perceived rigidity and uniformity of modernism. Postmodern architects embraced a more eclectic and playful approach, incorporating historical references, cultural symbolism, and diverse architectural elements into their designs. This style often features bold colors, exaggerated forms, and a sense of irony, challenging the conventions of traditional architecture and celebrating individual expression.
Piazza d'Italia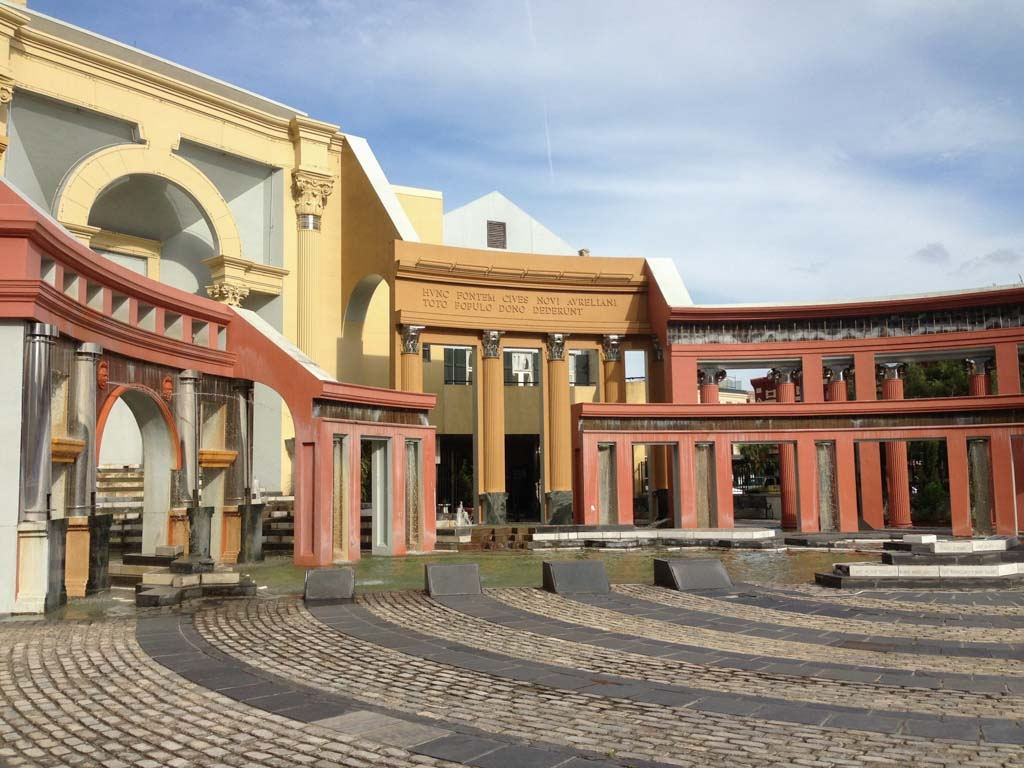 Piazza d'Italia in New Orleans is a notable example of postmodern architecture. Designed by Charles Moore, the plaza features a mixture of classical and modern elements, including columns, arches, and vibrant colors. Piazza d'Italia represents the postmodern movement's departure from strict modernist principles, incorporating historical references and creating a visually stimulating and engaging space.
Conclusion
The world of architecture is a tapestry woven with various styles, each reflecting the unique cultural, social, and technological influences of its time. From the grandeur of ancient Egyptian and Greek architecture to the intricate details of Gothic and Baroque styles, and from the revival of classical principles in the Renaissance and Neoclassical periods to the simplicity and functionality of modernist and postmodern architecture, each architectural style has left an indelible mark on the built environment.
By studying the different types of architectural styles, we gain a deeper understanding of the evolution of human creativity, ingenuity, and aspirations. These styles not only serve as a testament to our architectural achievements but also offer a glimpse into the societies that conceived them. The rich tapestry