Do You Understand The Three Types Of Design Balance?
Have you ever wondered why certain rooms make you feel anxious and uneasy while others make you feel calm and in control? It is critical to strike the proper balance. Balance is a key design concept that helps to create a welcoming and harmonious environment.
Balances are classified into three types: symmetrical, asymmetrical, and radial. Each has a distinct appearance, but they all exude the same gratifying, inviting vibe.
Objects are duplicated or reflected along the central axis in symmetrical equilibrium. From the comfortable sofas to the strange lamps, every key part of the sitting room lines up on each side of the central line in order to create a harmonious area which is a masterful example of symmetrical balance.
A bathroom is most useful when it is both functional and beautiful, although it is mainly a functional space. Custom vanities on either side of the central bathtub divide space into this symmetrical arrangement. Over the white tub and tiles, the dark wood looks good. Since the tufted head of the bed is the central axis of the cabinet, it can serve in this bedroom as a focal point. The repeated objects on the rack help to make you feel calm.
Asymmetrical
More calm and dynamic interior space is created by asymmetric balance. The middle line is used for this balance system, but the design is further supplemented by the sense of balance in the eye. Asymmetrically balanced regions contain on both sides of the central axis a variety of objects of the same weight instead of identical objects on both sides.
Radial
Radial balance in conventional houses is less common because spherical rooms are harder to connect to neighbouring areas. On the other hand, the end result could be amazing. A radially balanced room's main characteristics are its immediate focus points, such as the dining table and the lights in this dining room. From this central point, the chairs, sculptures and printing all radiate.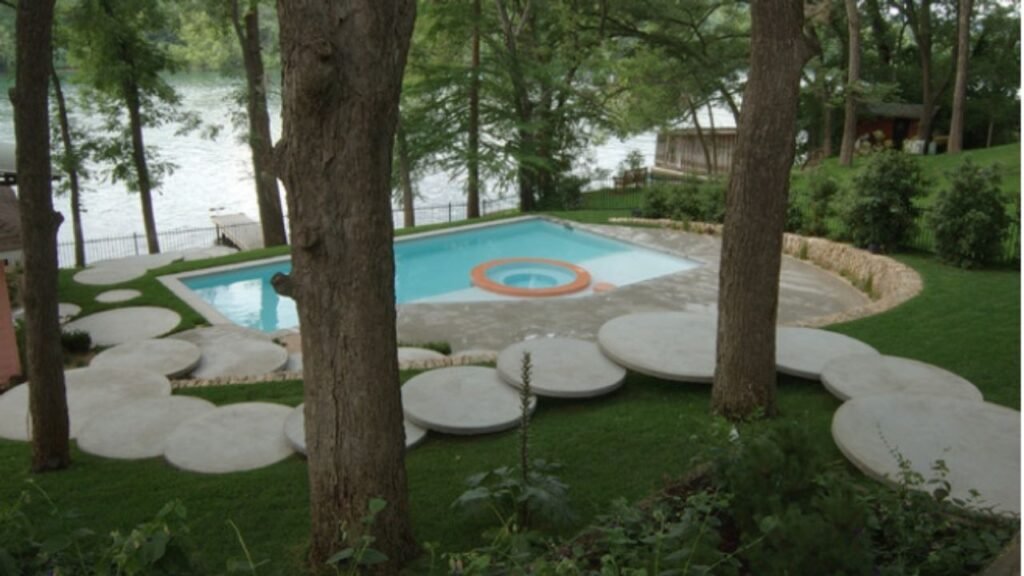 Radial symmetry in the landscape can be used as a practical design technique, not only to establish a focal point. The circular steps lead guests to the pool and provide the pool equilibrium and stability, which is compared to a circular supporting wall.
---
Written By Mahak Jain | Subscribe To Our Telegram Channel To Get Latest Updates And Don't Forget To Follow Our Social Media Handles Facebook | Instagram | LinkedIn | Twitter. To Get the Latest Updates From Arco Unico