Fosters + Partners Apple Via Del Corso Is A Marvellous Celebration Of The Past And The Future.
In an unusual environment in the mediaeval heart of Rome, Fosters + Partner has refurbished and turned Rome's Palazzo Marignoli into an Apple Store. The historic Palazzo Marignoli in Via del Corso brings new life.
Foster + Partners is a London-based, integrated design studio and multinational UK architecture. Norman Foster, the company's founding and chairman, designed a number of high profile structures for glass and steel. Foster + Partners is the United Kingdom's largest architecture firm.
A Additional Couple
The Marignoli Palace was built in 1870 and it's the home of Philippe Marignoli. Caffè Aragno, a meeting place for artists, was also housed from 1890 to 1955. "The joy of the project was to reveal its eclectic past, from the historic ceilings and frescoes of Fabio Cipolla from the 1890s to recent Afro Basaldella graffiti works," says Stefan Behling, Head of Studio at Foster + Partners.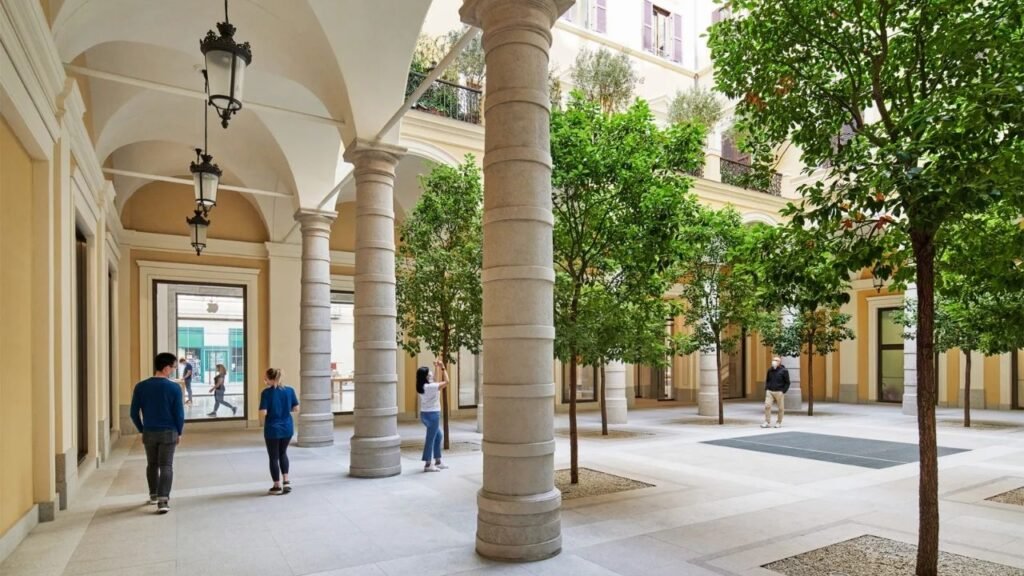 An amazing setting
The shop is entered through a corridor leading to a courtyard flanked by two fascinating areas. Carrara stone lines the hallway's arches and vaults, offering spectacular views over the staircase. The courtyard, visible from nearly every corner of the building, serves as a peaceful hub for the whole building. The velvety canopies of the Camphora trees are provided with shade. The ancient lanterns found on the site have also been restored to showcase the traditional lighting by using high efficiency LEDs.
The grand staircase of Marignoli leads to the noble piano that he built to access his house in the first floor. The original skylight has been reconstructed and the room is now flooded with artificial light.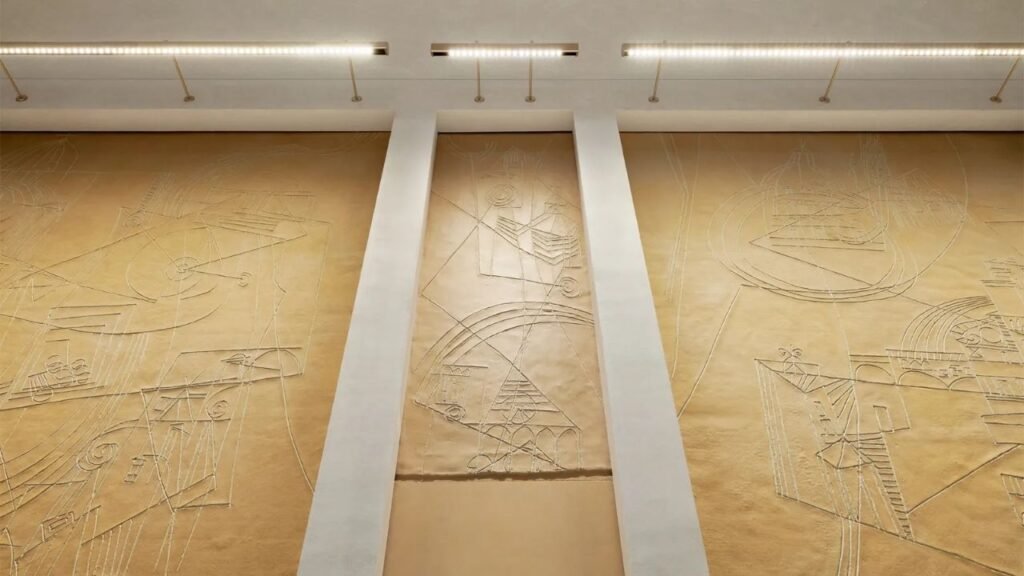 On the first floor of the former ballroom the Apple Forum will host workshops and events. A geometrical, hand-painted ceiling is available in the room adjacent to the main ballroom. All of these rooms are connected to a patio by a gallery. Inspired by the ancient Roman roof terraces, the patio is filled with olive trees and fragrant jasmine, and overlooks in the courtyard the magnificent arcaded of trees.
---
Written By Mahak Jain | Subscribe To Our Telegram Channel To Get Latest Updates And Don't Forget To Follow Our Social Media Handles Facebook | Instagram | LinkedIn | Twitter. To Get the Latest Updates From Arco Unico