Gol Gumbaz: The Second Largest Dome In The World
Gol Gumbaz is a colossal tomb that exemplifies bygone eras' architectural excellence. This magnificent edifice, which is located in Bijapur aka Vijayapura, a small town in Northern Karnataka, features one of the world's largest domes. It is one of India's most famous mausoleums, with a history spanning more than 350 years. If you're visiting Karnataka, make sure to set aside some time to visit this magnificent structure. The dome of Gol Gumbaz is thought to be the second largest in the world, with the largest being the dome of St. Peter's Basilica in Rome.
During Mohammed Adil Shah's reign, he built this massive edifice because he wanted his mausoleum to be better than his father's, Ibrahim Rauza's.
Gol Gumbaz Architecture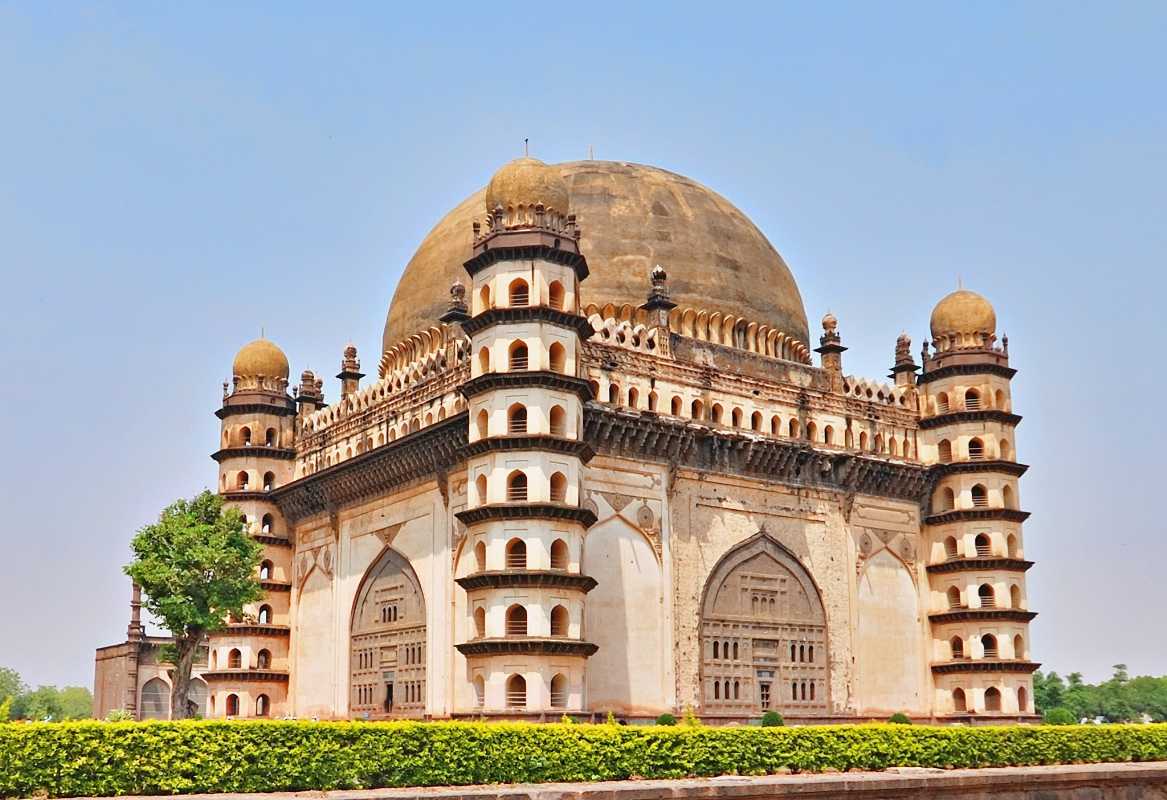 Gol Gumbaz is one of the most beautiful specimens of Deccan Indo-Islamic architecture. Dark grey basalt makes up the gigantic structure. It reaches a height of 51 metres, and the gigantic dome has a 44-meter external circumference, making it one of the world's largest domes. On four sides, the structure is adorned with four dome-capped towers. Each of these towers is seven floors tall and contains a staircase. Inside the main tomb hall is a square podium with a beautifully carved wooden canopy. The Sultan's actual tomb, in the earth below, is marked by the cenotaph slab in the centre of the podium.
Another striking feature of this construction is that the massive dome is supported by no towers or pillars, which is an architectural feat in and of itself. The dome, on the other hand, is supported from the inside by eight intersecting arches.
Gol Gumbaz: History
The ultimate resting place of Mohammed Adil Shah, the ruler of Bijapur in the 17th century, is this majestic mausoleum. The Sultan had just recently ascended the throne when the structure was built in 1626. It was his plan to construct a stately tomb for himself. Ironically, the edifice was finished in 1656, the year he died. The name Gol Gumbaz is derived from the phrases Gol Gumbadh or Gol Gummata, both of which mean a circular dome. It was given this name because the structure's most notable feature is a massive round dome. The mausoleum also contains the crypts of the Sultan's two wives, Taj Jahan Begum and Aroos Bibi, as well as his grandson, daughter, and mistress Rambha.
---
Written By Ankit Lad | Subscribe To Our Telegram Channel To Get Latest Updates And Don't Forget To Follow Our Social Media Handles Facebook | Instagram | LinkedIn | Twitter. To Get the Latest Updates From Arco Unico