Google acquires Renzo Piano's Central Saint Giles building in London as its new headquarters.
Google has committed to a future of physical office work by purchasing the Renzo Piano-designed Central Saint Giles development in London for £730 million.
The technology behemoth has agreed to acquire Central Saint Giles from the Legal & General Group and Mitsubishi Estate, where it has rented office space since 2012.
Also Read: Architects Paritzki and Liani built a triangular white stone house.
Google intends to keep the building complex located in London's West End near Oxford Street, an area hard-hit by the pandemic's exodus of office workers, as one of its London headquarters.
The complex, designed by Piano, features a bright facade comprised of tiled blocks of red, yellow, lime green, and orange, evocative of Google's logo. It contains approximately 38,000 square metres of office space, which Google and other tenants currently share.
The move reflects "perpetual confidence in the office."
Also Read: Homes With Lush Indoor Trees That Add To The Peace
In a blog post on Google's website, UK and Ireland vice-president and managing director, Ronan Harris stated that the purchase demonstrated the company's confidence in returning workers to physical offices following the pandemic's conclusion.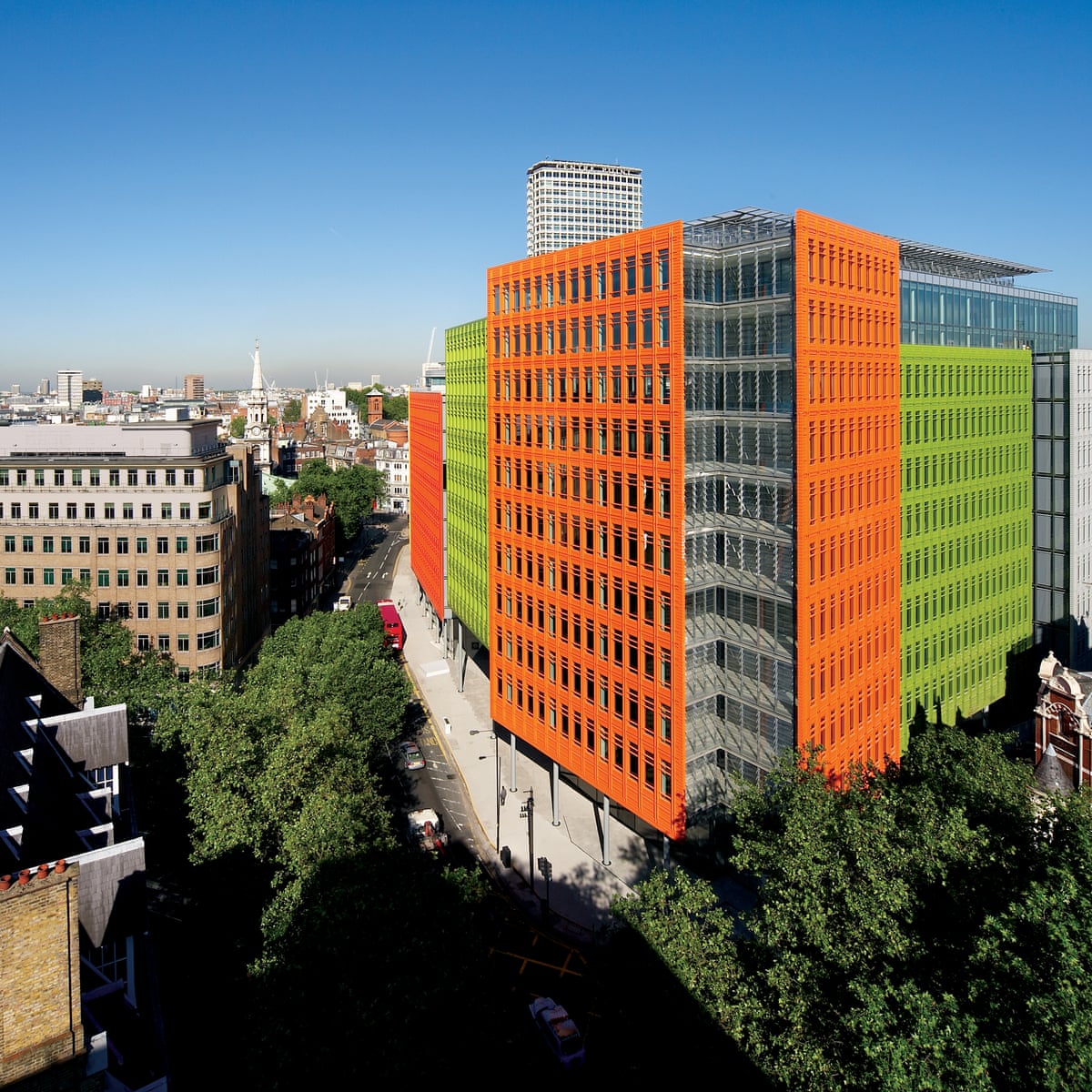 Harris explained. "Located in the heart of London's thriving West End, our investment in this striking Renzo Piano-designed development demonstrates our continued faith in the office as a space for in-person collaboration and connection," he explained.
Harris stated that Google would accommodate employees' wishes to work remotely for a portion of the time.
Also Read: LeBron James Innovation Center Blending Modernism With Sport.
"While the majority of our UK employees desire some on-site time, they also desire the flexibility to work from home a couple of days a week," he explained. Certain members of our community will desire complete remoteness. All of those possibilities are possible in our future UK workplace. "
Refurbished structure
Google also announced that it would be refurbishing its Central Saint Giles offices over the next few years.
The refurbishment will prioritise creating workspaces that support Google's vision for the future of work, emphasising collaboration, flexibility, and wellbeing.
Also Read: A spiral ramp surrounds an arts centre in China.
BDG Architects' interior renderings depict spaces such as a "quiet zone" with nooks for solo work and a wellness-focused overhead art installation that acts as a "window to the passing clouds."
Additionally, "team pods" will be available, which Harris describes as "flexible new space types that can be reconfigured in various ways" depending on the task at hand – whether it's focused work, collaboration, or a combination of the two.
Employees will work in the fresh air thanks to covered outdoor workspaces, while a feature staircase will encourage movement throughout the building and connect to a lounge area on each floor.
Google is establishing a campus in King's Cross.
Also Read: Victoria Memorial – A Historical Landmark In Kolkata
Google currently employs 6,400 people in the UK and will have a capacity of 10,000 once its King's Cross campus, designed by BIG and Thomas Heatherwick, is complete.
The campus is the company's first entirely owned and designed structure outside of the United States. It will contain more than 92,900 square metres of office space, approximately two-thirds of which will be occupied by Google.
Central Saint Giles was Piano's first commission in the United Kingdom, completed before the Shard. Its mid-rise buildings, located at 1 Saint Giles High Street, are arranged around a public courtyard filled with shops and restaurants.
When Google opened its offices there a decade ago, the emphasis was on social and fitness spaces, balcony gardens where employees could grow their vegetables, and bright colours, including giant Union Jacks.
---
Written By Tannu Sharma | Subscribe To Our Telegram Channel To Get Latest Updates And Don't Forget To Follow Our Social Media Handles Facebook | Instagram | LinkedIn | Twitter. To Get the Latest Updates From Arco Unico