Taipei 101- Taiwan's Signature Skyscraper
Taipei 101 is a skyscraper in the thriving capital city of Taiwan. It has a population of 2.7 million people, and is continuously growing and a steady rate. Taipei is the metropolitan heart of Taiwan and is also famous for hosting its sky-scraper horizon and bustling night markets. Much-loved tourist attractions of the city include the National Palace Museum, Elephant Mountain and Longshan Temple.
Upon completion, the Taipei 101 was awarded as the world's first skyscraper to exceed a height of half-a-kilometre! Its elevators are capable of traveling over 60.6 km/h and is used to transport passengers from the 5th to the 89th floor in 37 seconds flat. The Taipei 101 is owned by Taipei Financial Center Corporation and the skyscraper opened on the 31st December 2004 to celebrate New Year's Eve.
Development And Architecture Of Taipei 101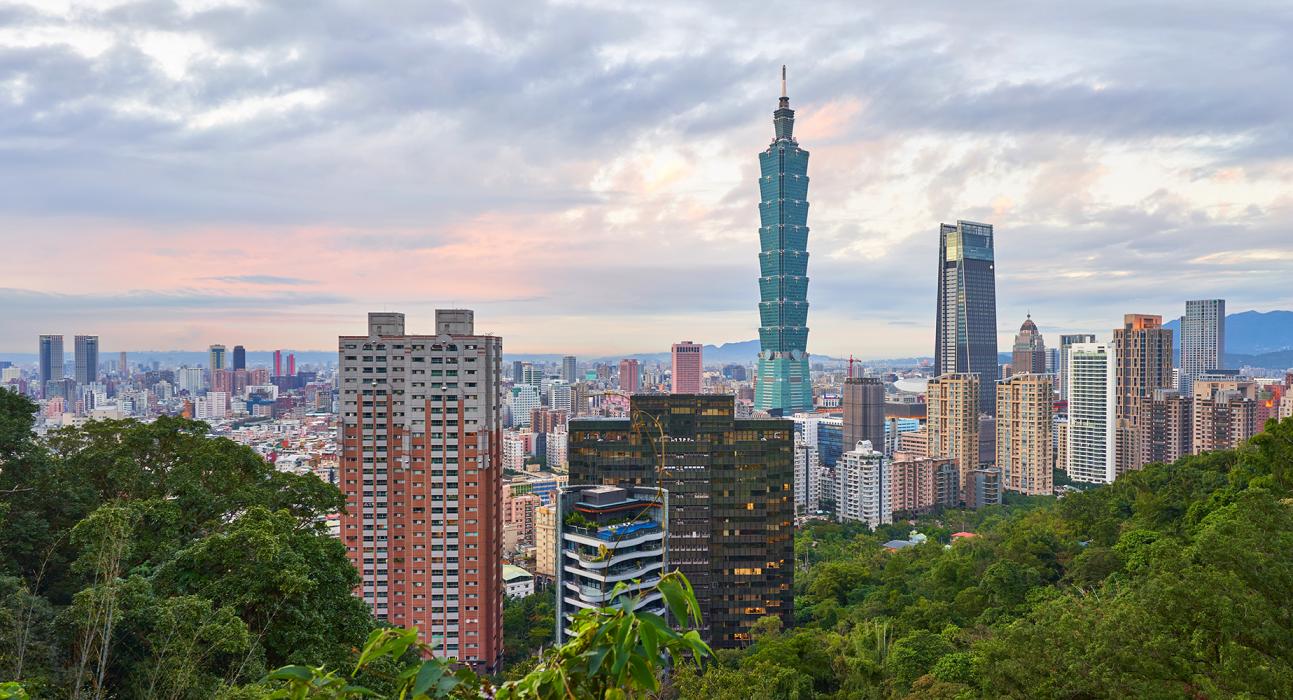 The Taipei Financial Center Corporation (TFCC) announced their intentions on 2nd November in 2009 to make Taipei 101 "the world's tallest green building" by summer of 2011 as measured by LEED standards. The huge skyscraper was planned to have double pane windows, light equipment and protection from heat as well as rain.
What's equally fascinating to observe is that the building survived a humungous earthquake, clocking it at a magnitude of 6.8 on the richer scale. An inspection showed no structural damage to the building, and construction work was able to restart within a week.
Structural Design, Facade and Symbolism
Taipei 101 was designed to be flexible as well as structurally resistant, because while flexibility prevents structural damage, resistance ensures comfort both for the occupants and for the protection of the glass, curtain walls and other features. Most designs achieve the necessary strength by enlarging critical structural elements such as bracing and the Taipan 101 aces it in every department.
The height of the 101 floors commemorates the refreshing of time: the new century that arrived, and all the new years that follow to provide prosperity and good luck. It symbolises lofty ideals by going one better on 100, a traditional number of perfection. As of today, the Taipei 101 is a cultural landmark of the city, and generates tremendous revenue for it's investors.
---
Written By Ankit Lad | Subscribe To Our Telegram Channel To Get Latest Updates And Don't Forget To Follow Our Social Media Handles Facebook | Instagram | LinkedIn | Twitter. To Get the Latest Updates From Arco Unico