The UAE Pavilion At Expo 2020 Dubai: Genius At It's Best
New photos of the UAE Pavilion at Expo 2020 Dubai, which will take place in Dubai, United Arab Emirates from October 1, 2021 to March 31, 2022, have been released by Spanish architect and engineer Santiago Calatrava. The 15,000-square-metre pavilion is elaborated through the articulation of precisely planned lines and sculpted spaces as "a symbolic depiction of the flow of movement." The UAE Pavilion will serve as a national landmark and an iconic destination, allowing visitors to immerse themselves in the UAE's rich history and vibrant future.
The UAE Pavilion That Interacts With It's Landscape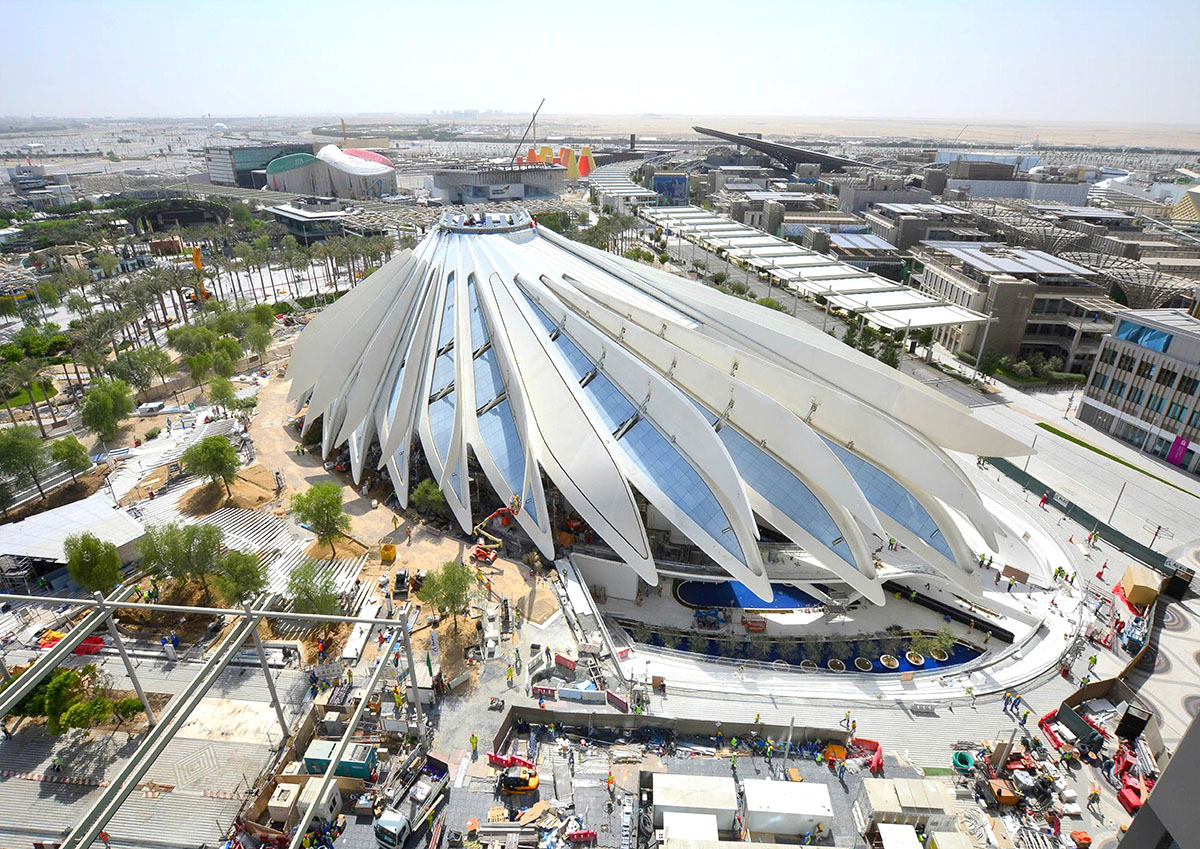 Calatrava's design is a mesh that will interact nicely with its surroundings. The pavilion's roof is made up of moveable and floating wings that are meant to attract tourists to the shaded arcade that wraps around the outer wall. Calatrava designed structural wings that make up the roof, which is the most spectacular feature of the UAE Pavilion. The roof is made up of 28 wings and is a combination of a shell and a portal frame. Within three minutes, the wings can be fully expanded, completing a range of movements ranging from 110 to 125 degrees. A total of 46 specialised and synchronised hydraulic actuators, which operate as pistons, drive the rotation of the wings. Hydraulic oil is poured through the actuators once they've been turned on, expanding the pistons and fully opening the wings.
Sustainable Elements Being Inculcated In The Pavilion
With the opening of the wings, the pavilion contains sustainable elements such as photovoltaic (PV) panels created in the UAE, which have been integrated into the roof structure, bringing the entire building to life. When the wings are folded, they shield and protect a composition of curved and straight PV panels from rain and sandstorms, and when they open up, the panels collect as much sunlight as possible to harvest energy that is returned to the main power grid.
---
Written By Ankit Lad | Subscribe To Our Telegram Channel To Get Latest Updates And Don't Forget To Follow Our Social Media Handles Facebook | Instagram | LinkedIn | Twitter. To Get the Latest Updates From Arco Unico