Aguada Fort: A Majestic Fort with a Breathtaking View
Fort Aguada is a vast and magnificent citadel that defines the landscape of Goa, with a 400-year history. The fort, together with its lighthouse, is one of Goa's most popular tourist destinations. Fort Aguada is located in Candolim, a popular tourist destination in North Goa, and it overlooks the Arabian Sea and provides mesmerising views of the surrounding area. This seventeenth-century fort is an icon of Portuguese heritage and architecture, and it deserves to be on your sightseeing agenda as you leave your Goa hotels.
Fort Aguada's Portuguese Style Of Architecture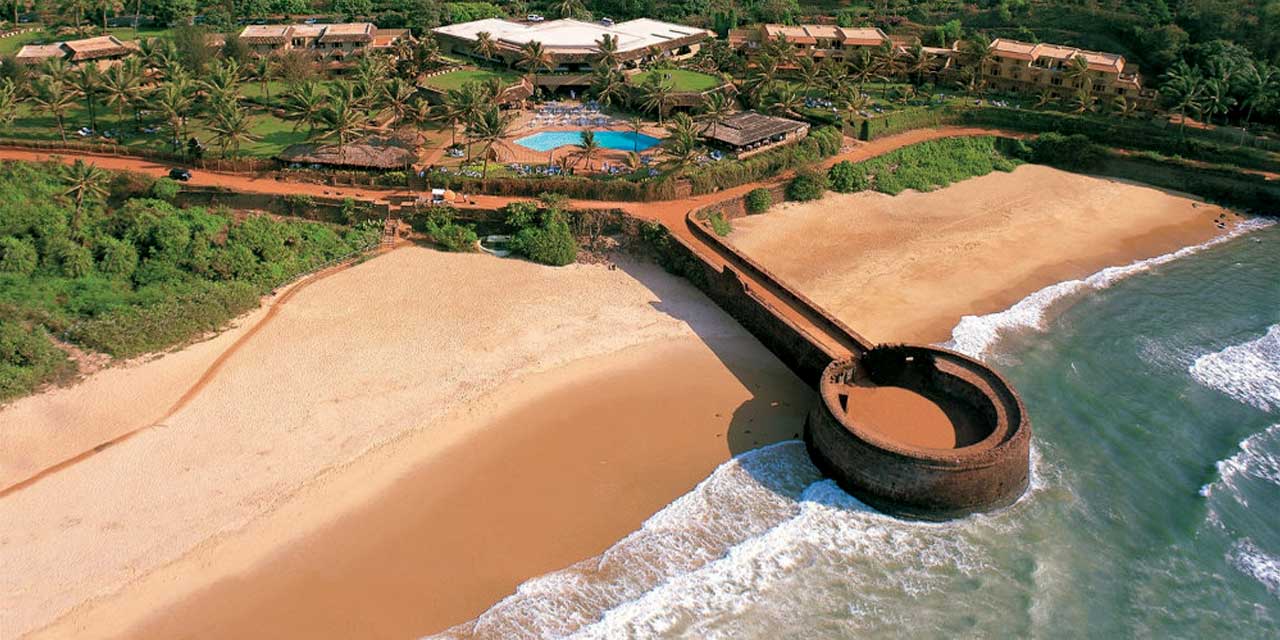 The fort of Aguada is a magnificent example of Portuguese military architecture. It was built from laterite stone, which can be found in abundance in Goa. The fort is divided into two sections: the upper and lower sections. The fort and massive watering station on the upper level were planned to serve as a fort and a massive watering station. The bottom section provided a secure dock for the Portuguese monarchs' ships. The fort is surrounded by walls that reach a height of 5 metres and a width of 1.3 metres. Three sides of the fort are surrounded by bastions, while the fourth side has a gateway that faces the Mandovi River.
Aguada Fort was once one of Asia's largest freshwater storage facilities, with the capacity to store 2,376,000 gallons of water. A gunpowder room, bastions, and a moat are also included in the fort. A secret route was designed to aid the occupants escape in the event of an emergency or conflict, and it is one of the most appealing parts of the fort's architecture.
Fort Aguada: History
Fort Aguada dates back to 1609, when the Portuguese, who ruled the region at the time, began building. Under the supervision of Viceroy Ruy Tavara, construction continued for the next three years and was completed in 1612. Aguada is a Portuguese term that means "freshwater," and the fort gets its name from a freshwater spring that is found within it. Sailing ship sailors are said to have replenished their supplies of drinkable water from this spring.
The Portuguese fort of Aguada was erected to protect and defend the Portuguese bastion in Goa from Maratha and Dutch invasion. It became the most important port in the world because of its location at the junction of the Arabian Sea and the Mandovi River.
---
Written By Ankit Lad | Subscribe To Our Telegram Channel To Get Latest Updates And Don't Forget To Follow Our Social Media Handles Facebook | Instagram | LinkedIn | Twitter. To Get the Latest Updates From Arco Unico