Zaha Hadid Architects United With The Italian Company Hyperloop.
Zaha Hadid Architects (ZHA) designs in cooperation with Hyperloop Italia the next generation of high-speed traffic in Italy.
"We are excited to work together with Hyperloop Italia to combine the most effective and sustainable network of transport in our cities with the transformative architecture, engineering and urban planning," ZHA's leader, Patrik Schumacher, stated in a press communiqué.
We agree with the multi-disciplinary approach of Hyperloop Italia that combines advances in design and operational technological advances with advances in environmentally friendly materials and construction to deliver spatially inventive, structurally efficient and environmentalally sustainable, forward-looking projects."Hyperloop Italia does a feasibility studies currently to assess whether the route from Milan to Malpensa Airport can be set up although no route has yet been completed.
During the development and construction of Hyperloop systems in a variety of underground areas worldwide, a design pedigree in particular provides a high-speed function. In collaboration with Hyperloop Italia, Zaha Hadid Architects has announced that it will design the high-speed transit system architecture and infrastructure.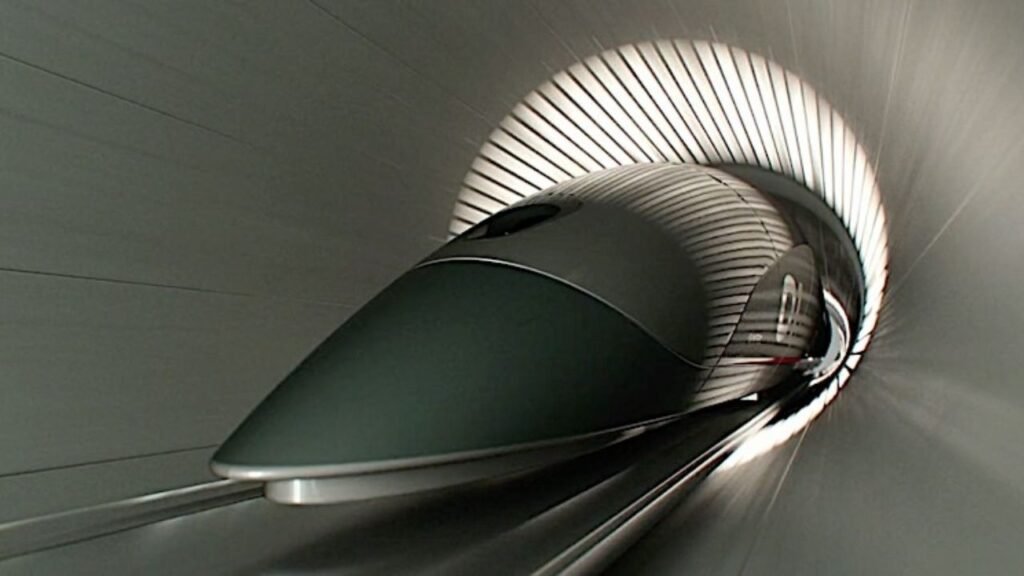 The first concept of Elon Musk's Hyperloop in 2012 promotes passenger pods using low-pressure tubes and a magnetic current in pneumatic channels. It is basically a bank drive tube, but with people inside. ACCORDING TO PATRIK SCHUMACHER, HEAD OF THE FIRM, the ZHA will collaborate with the Hyperloop engineers and developers to produce the "next step" of work.
Hyperloop Italia is undertaking feasibility research for its proposed route to the airport of Milan-Malpensa. If successful it will be less than half the time it takes to travel from one to the other, from 43 to 10 minutes. In addition to saving time, renewable resources are the key to the project.
The creators of the Hyperloop and Zaha Hadid Architects emphasised that renewable energy sources are important, combining technological innovation and conservation of energy. Zaha Hadid Architects is working hard on a new research complex in Saudi Arabia in other architectural news.
---
Written By Mahak Jain | Subscribe To Our Telegram Channel To Get Latest Updates And Don't Forget To Follow Our Social Media Handles Facebook | Instagram | LinkedIn | Twitter. To Get the Latest Updates From Arco Unico