Minimalism- The Stillness Of Perfection.
There are many design styles that designers talk about and the most famous is the one that revolves around the basic. Simplicity doesn't mean boring, rather strong style with a great set of elements like earthy colour palettes. Minimal Design is something when you stand in the centre of a place it will calm your minds down. It is defined by a major principle "Keep It Simple".
As the famous architect, Mies Van Der Rohe said "Less Is More" which perfectly defines this sense of style. The materials used in this specific design style are nude or grey colour palette, earthy, wood textures. By incorporating these elements small spaces look big and each element pops out visually and functionally.
Quality Fixtures
If one goes through the designs by minimal designers they always mark their designs by investing in good fixtures like lights and fireplaces. No vibrant colours no textures just quality fixtures.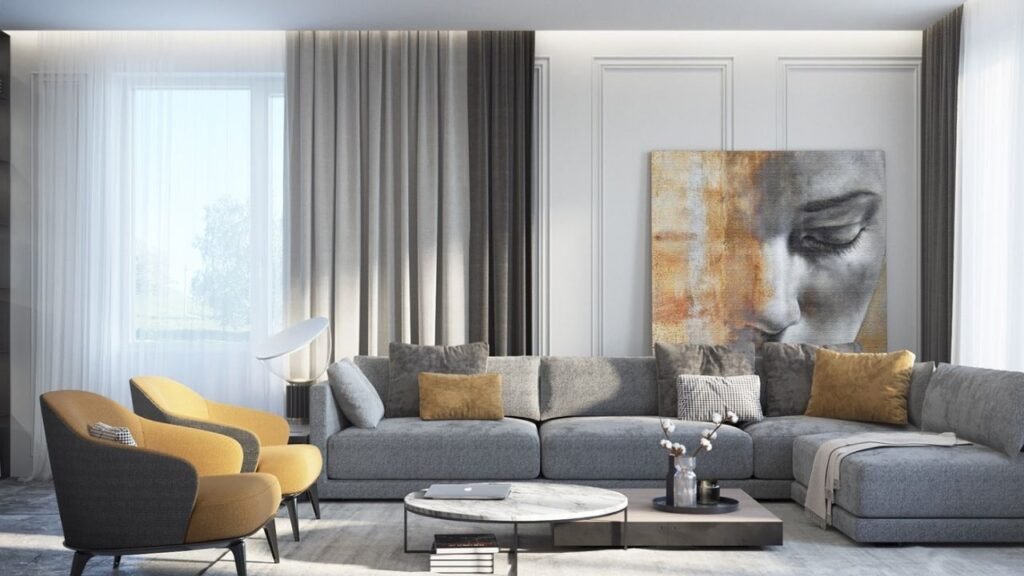 Stand out furniture
In a space full of nude colours, putting a piece of furniture in a pop colour defines it as a focal point of the area. Indulging in a pop colour doesn't mean that you need to invite chaos in the place. One needs to stay aligned with the principles of the design style that is to keep it basic.
Beautiful big windows and the view
if someone's house has big windows which provides astonishing views from outside, then it is considered as the best element. Keep the curtains open and place beautiful artworks in the sunlight inside the house to stand them out.
Open areas
Don't clutter the house with too many things. One can fill unlimited natural sources like sunlight and the air inside the house. Less furniture, artworks, fancy elements are the key rule to remain in the design style.
If someone wants to recreate their place with this style, they can try with whatever they have in their house and can start with them. Most people around the world are doing it with whatever they have. Refurbish the elements and make them more simple and basic.
---
Subscribe To Our Telegram Channel To Get Latest Updates And Don't Forget To Follow Our Social Media Handles Facebook | Instagram | LinkedIn | Twitter. To Get the Latest Updates From Arco Unico